Here is the rebuilt RS2 comp turbo. Majestic Turbo in Waco Texas did the rebuild. They use a standard TripleK K26 rebuild kit. They did keep the turbine wheel and just changed in a new 2.7" Compressor wheel. The outside is cleaned up. I've replaced the studs and nuts with Stainless.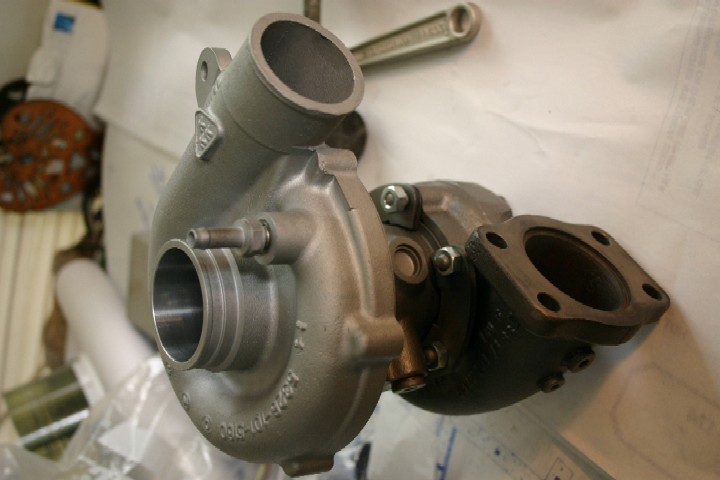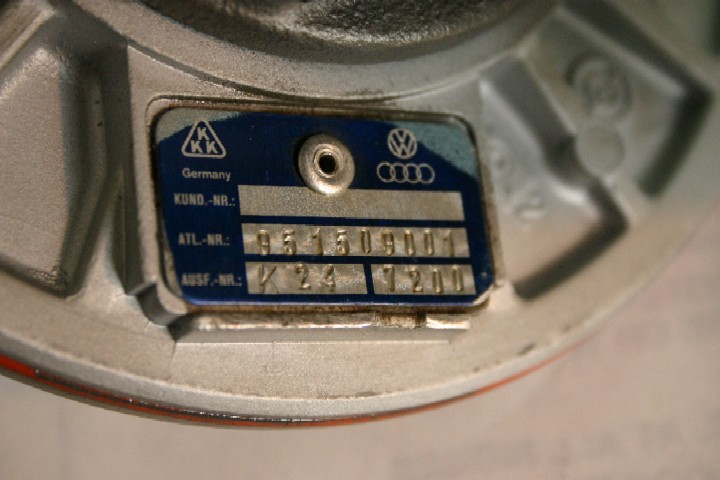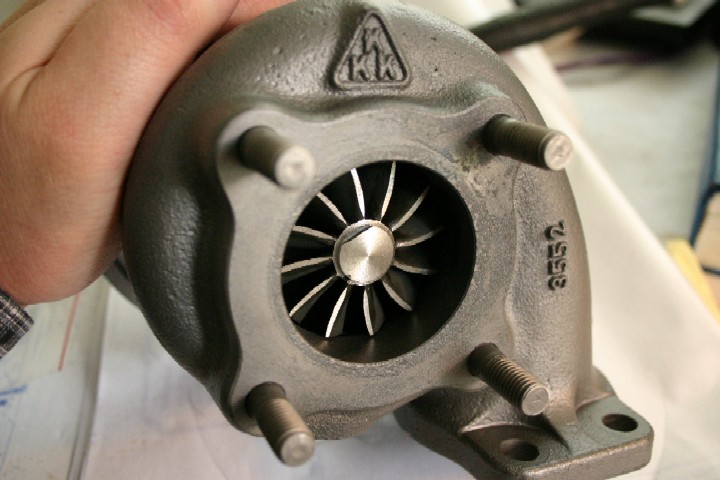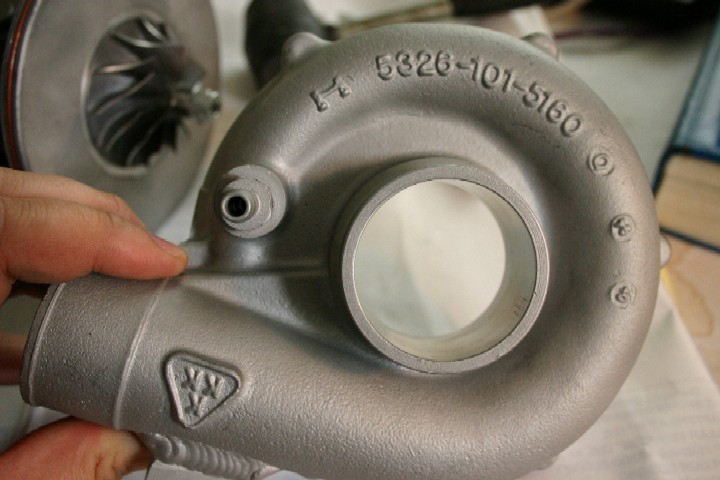 Note the flange welded to the top of the turbo. This is particular with all turbos used by Audisport to mount brackets that hold the turbo ducting together so there isnt any separation forces on the silicone hoses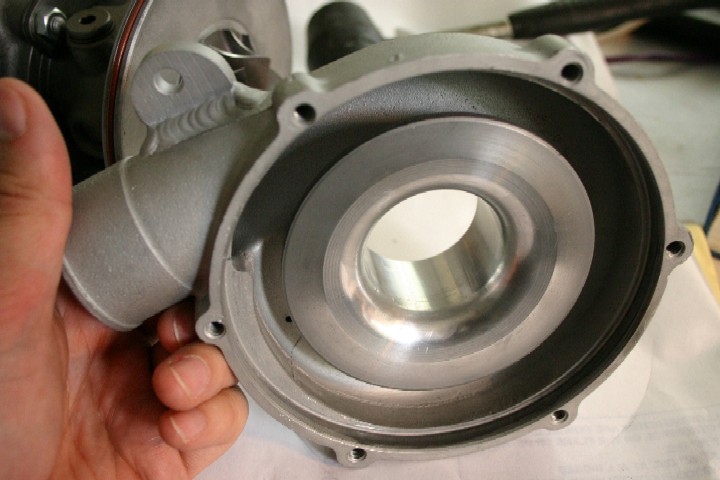 The 2.7" compressor wheel. Michael at Majestic can machine a cone nut on this wheel. He told me that after I had it rebuild. Doh!