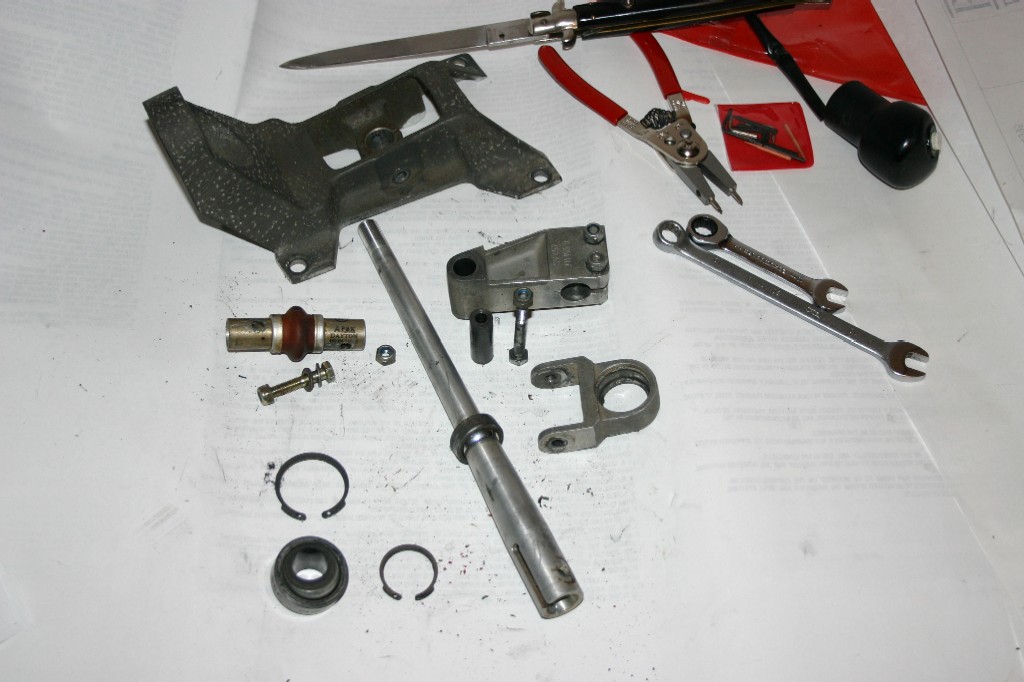 Here is the disassembled shifter. It needed to be cleaned and lubricated anyways. The Its actually a fairly simple collection of parts. I have identified the bearings and U-joint.
The rest of the components will have to be made as follows. All of the bolts are standard Metric M6 of varying lengths with Metric Nylock nuts.
SKF Germany GE20C standard bearing - Available at Purvis Bearing here in Austin. I will have to ask about the inserted sleeve which appears to be an adaptor to match the diameter of the shift linkage to the transmission. Its also probably a softer self lubricating sleeve.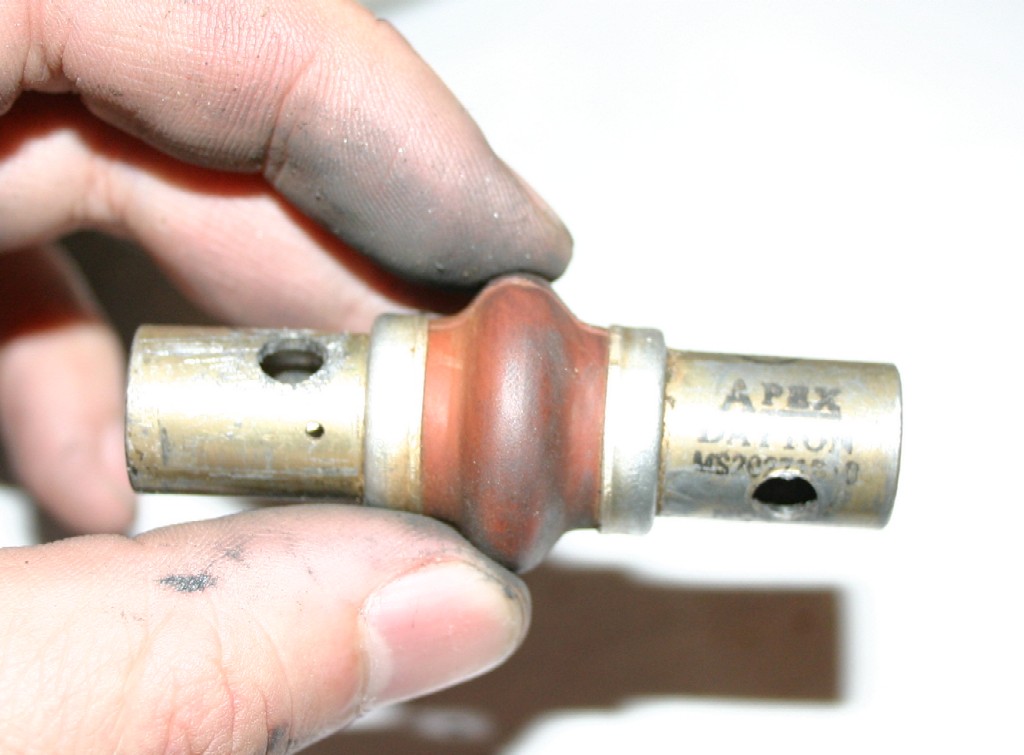 Apex Dayton Milspec U-Joint. This is MS-20271-B10. Available from Coopertools or APEX Dayton This appears to be a U.S. made product which isn't impossible, but it is odd and makes me a bit suspicious that this isn't original; however, it appears to be a very high quality component so would have been a very good choice.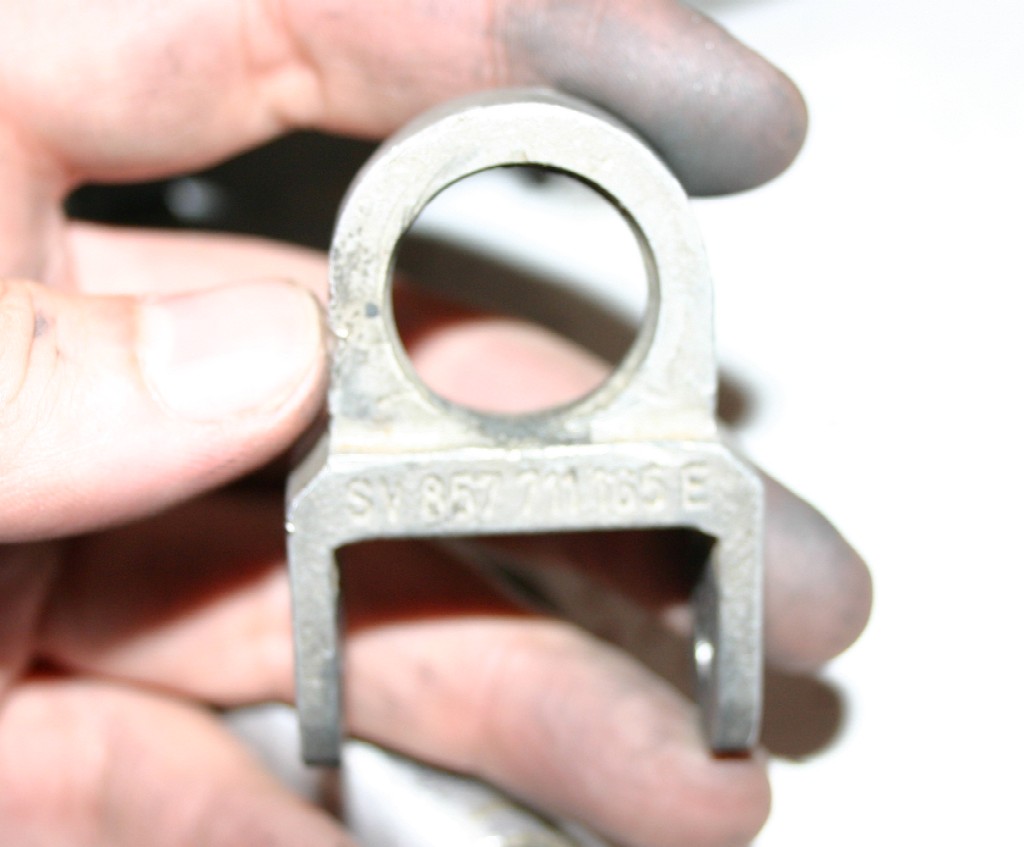 SV 857 711 165 E. Think I'll run down to the local Audi store and buy one. LOL. This will have to be machined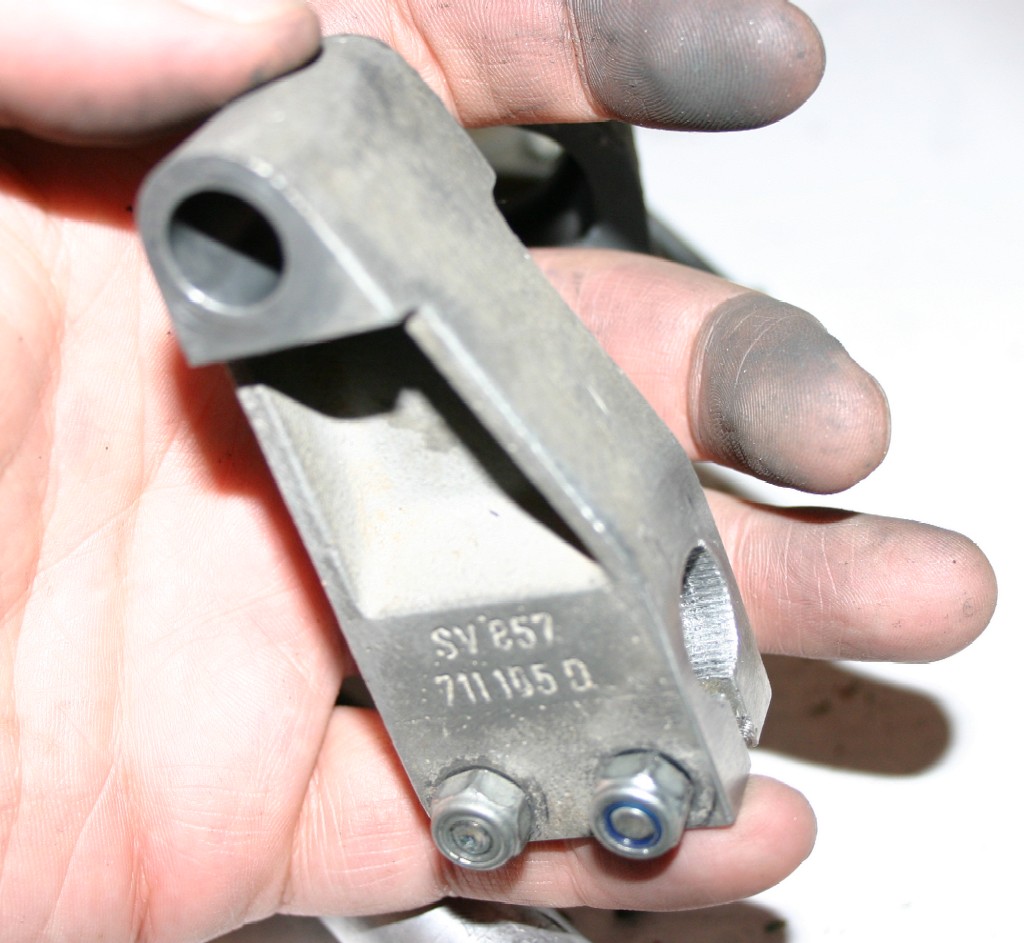 SV 857 711 185 D. Another custom piece that will have to machined. The marring that looks like flutes in the clamp area is from the teeth on the stock 016 Shift linkage.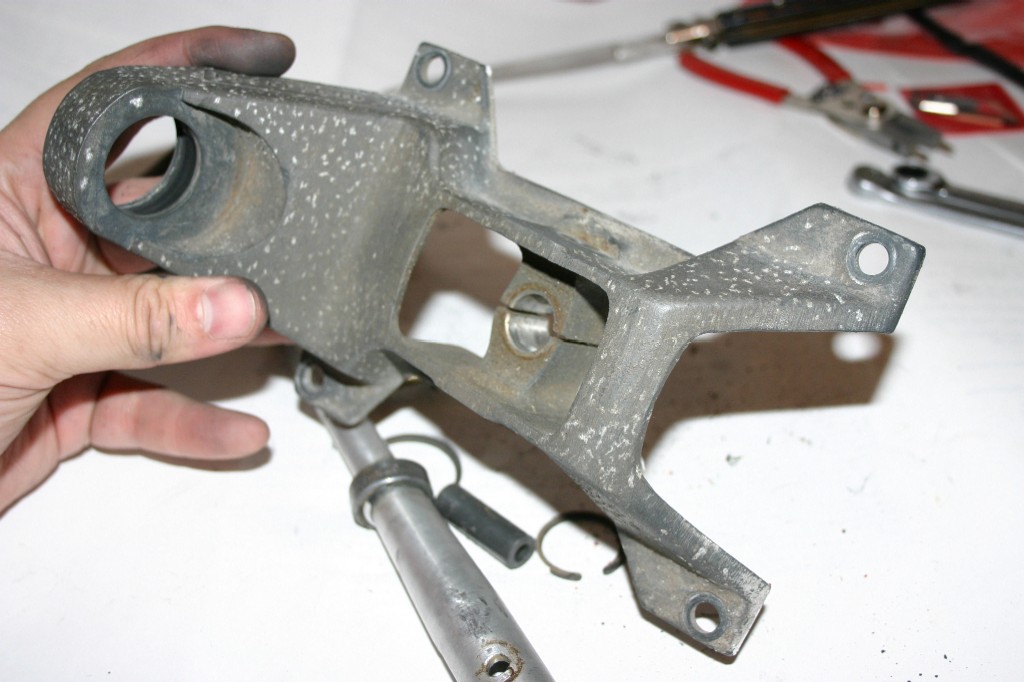 The most difficult piece to replicate. Obviously cast aluminum with machining for the bearing housing and the clamp for the Apex U-Joint. Four standard M8 bolts connect to the transmission tunnel.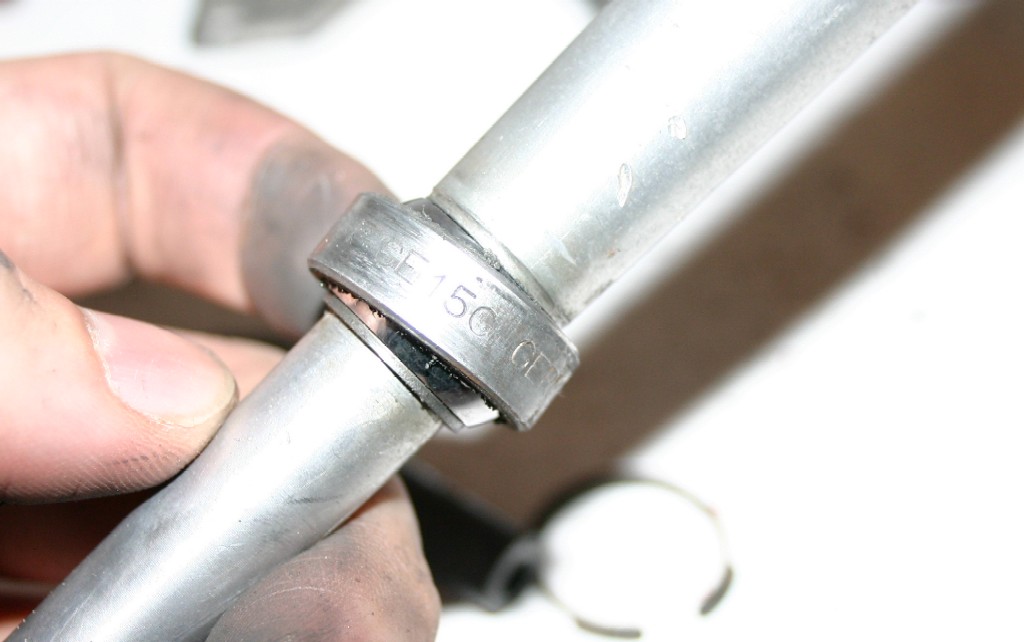 SKF Germany GE15C bearing on the shaft. I'll get a clamp to carefully break apart the shaft linkage. Appears to be two soft crush washers above and below the spherical bearing.