Austin Audi Club went on a Hill Country drive this Saturday April 5, 2003. My digital camera has a 380mm zoom lens but for the most part was left at 38mm and the pictures sorta suck. Operator error.
Anyways, Hamilton Pool Road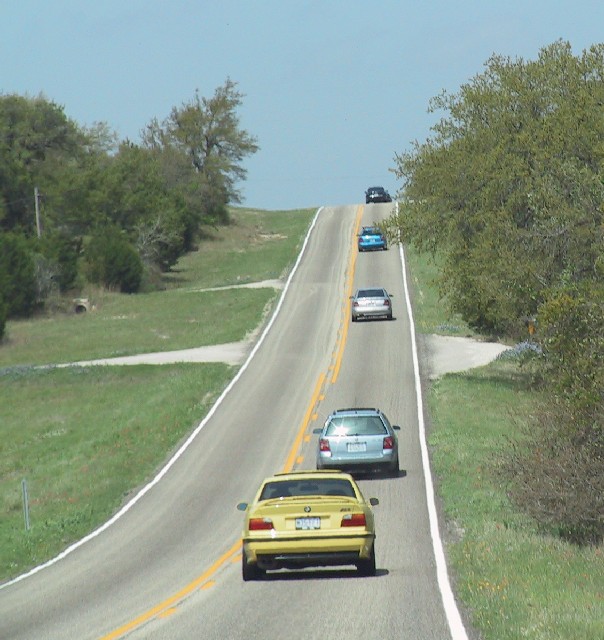 Here's the pack lined up for a right turn.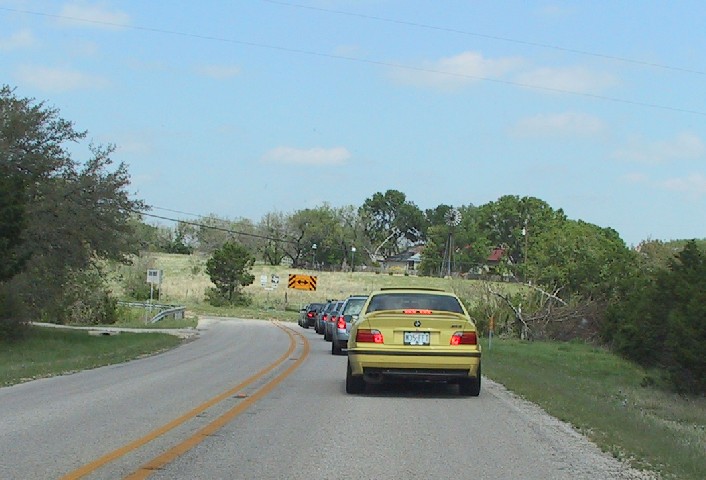 Thomas and I are peeling off to head to Llano for some Cooper's BBQ. Incredible food and great atmosphere. I'm very glad I went. We ran into the Austin Porsche club and a Harley Davidson club while we were there.