Started working to replace the rear differential today. Since I was lifting and removing the differential I went ahead and tore down the rear suspension on both sides to do some maintenance work and to check the boots, CV joists, Heim joints, Bolts, Brake pads and the whole kit for wear and tear. Going into the first side was a bit slow but it too about 1 hour to slowly remove and document the build of the rear suspension.
Here we have a general shot after everything has been taken apart. The AP caliper mounts via two bolts to the magnesium bearing housing. The Caliper conveniently can be hung on the rear trailing arm which goes to the body. Things to note in the first picture. The Subframe is lowered significantly. There is a custom support for the rear differential which can be seen in the center of the pic. The subframe sits on dropped towers to make more clearance. There appears to be an addition bracing arm going to the bearing housing on the rear of the car. Heim joints throughout. The wishbone is a custom tubular.
A picture of the front of the rear subframe. The extra support pillars involved with extending the subframe and increasing the ride height. The increased height allows for some suspension stiffening as well as plenty of room over the differential for the exhaust.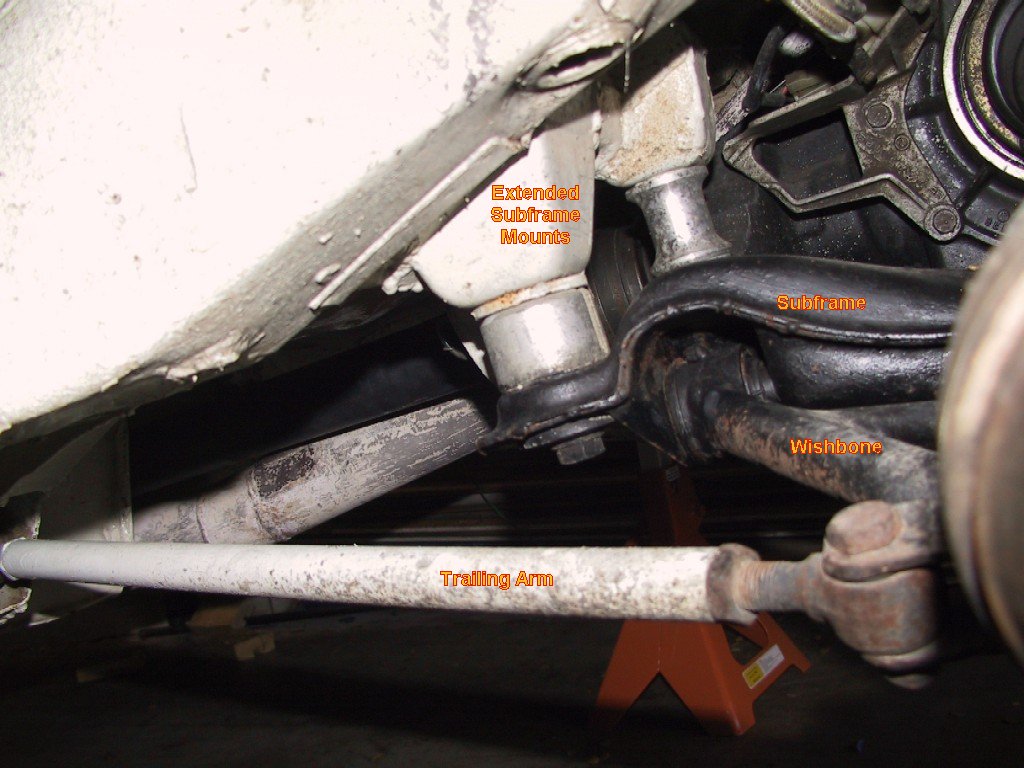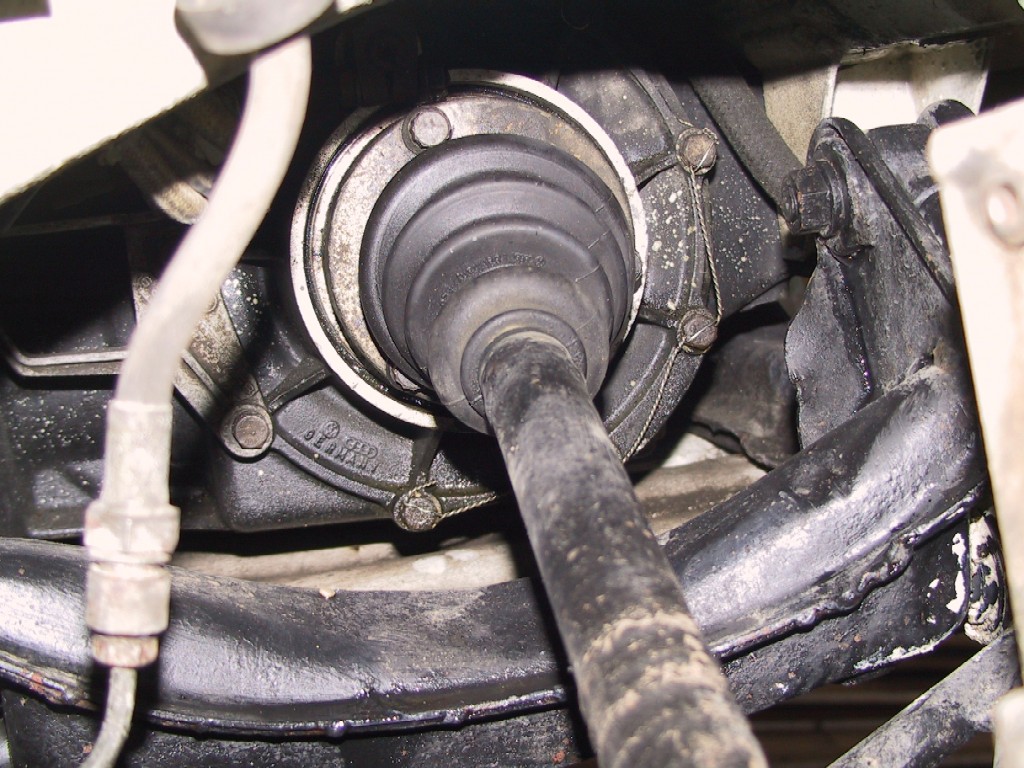 The wishbone. The flash really shows the rust and wear on this item. The three bolts in the wishbone support the heim joint which connects to the bottom of the struts/bearing housing. They allow for camber adjustment.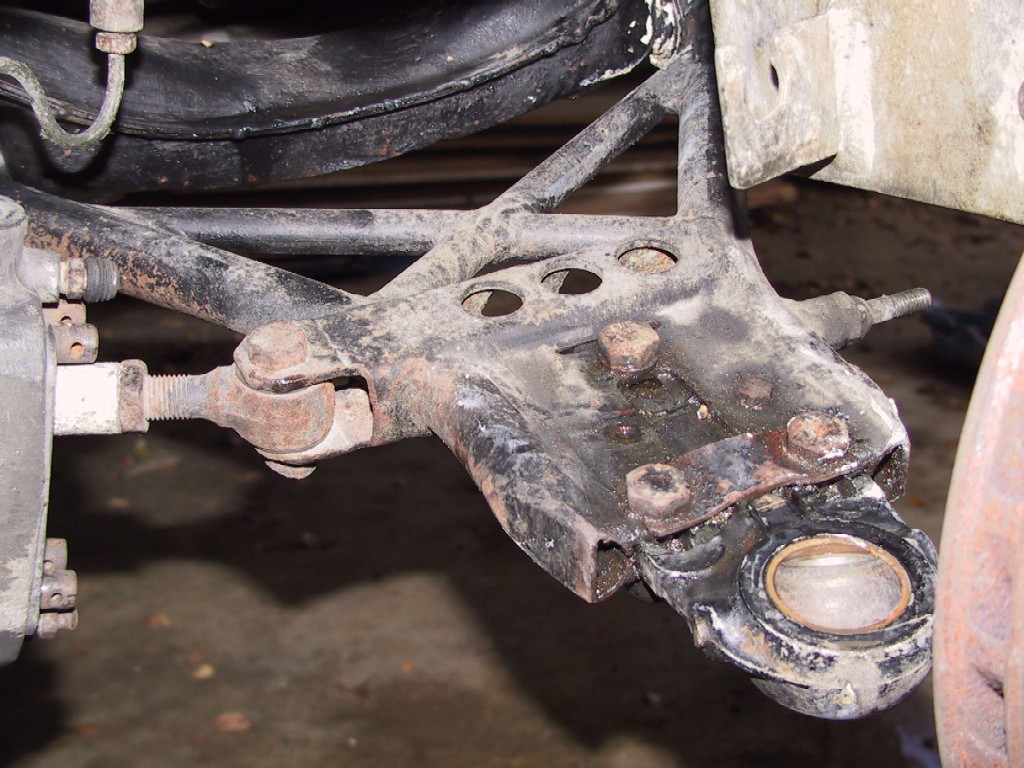 The inside of the bearing housing. The conspicuous spray of oil leads me to believe I have a small tear in the CV boot. The same spray was seen on the inside of the rim. The steel rod by my left index finger is where the bearing housing attaches to the heim joint on the wishbone. The two bolt holts to the bottom of the pic are for the Caliper.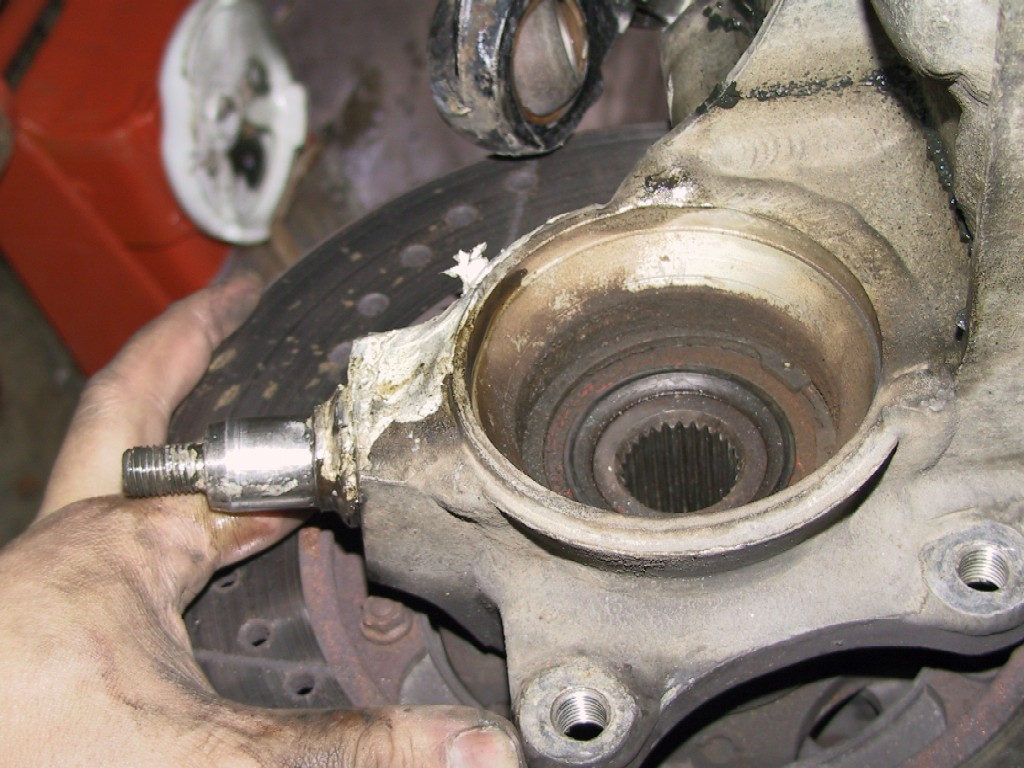 Rear arm. for Toe adjustment.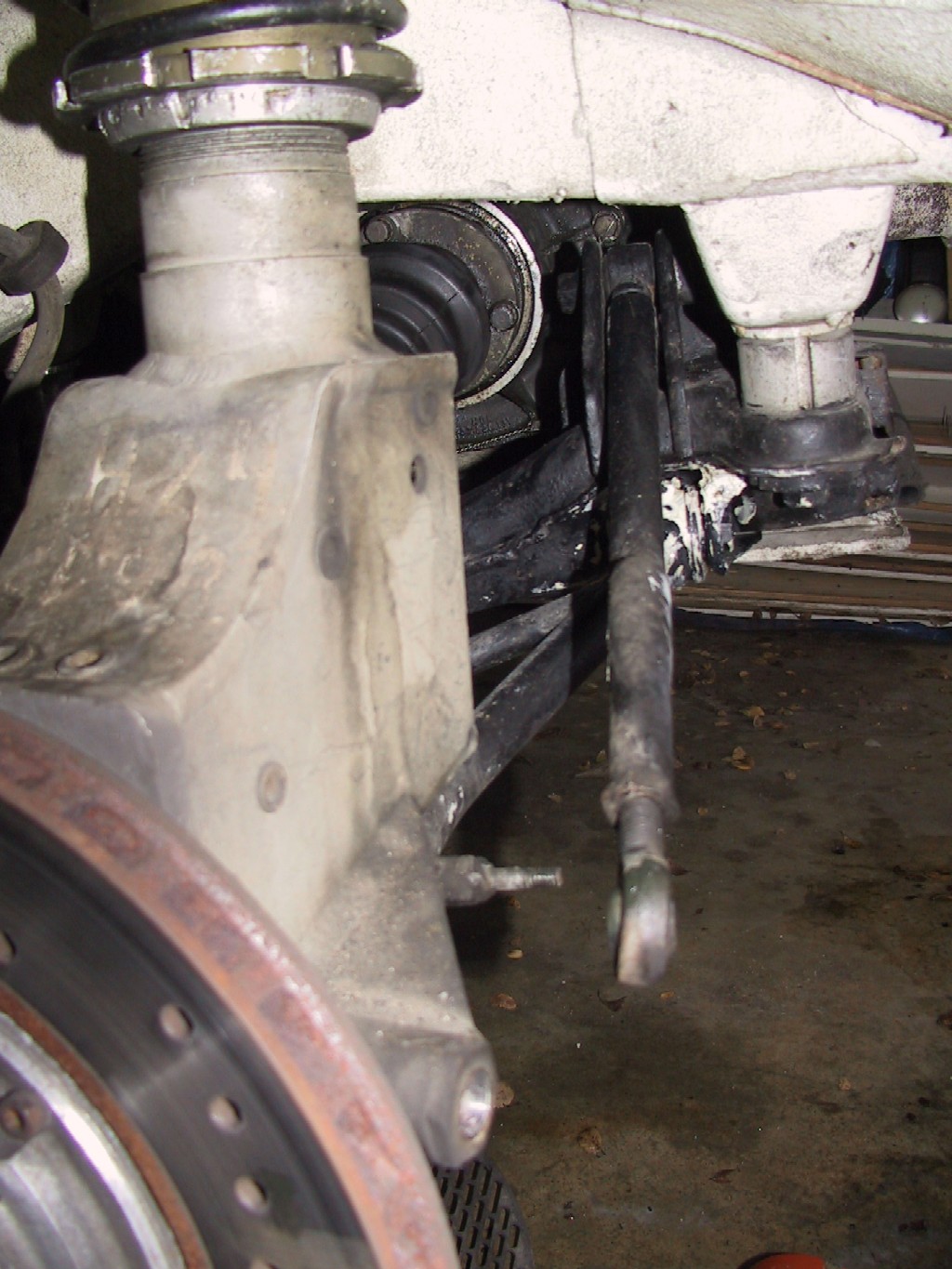 The Gravel guard is in two pieces. This is the part that covers the Brake caliper.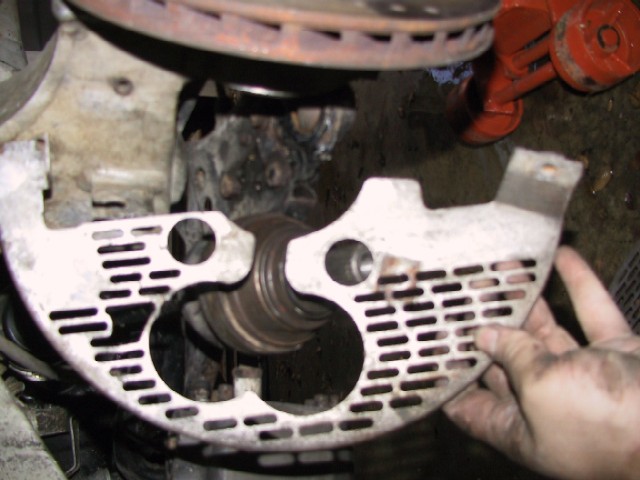 This part covers the back half of the wheel.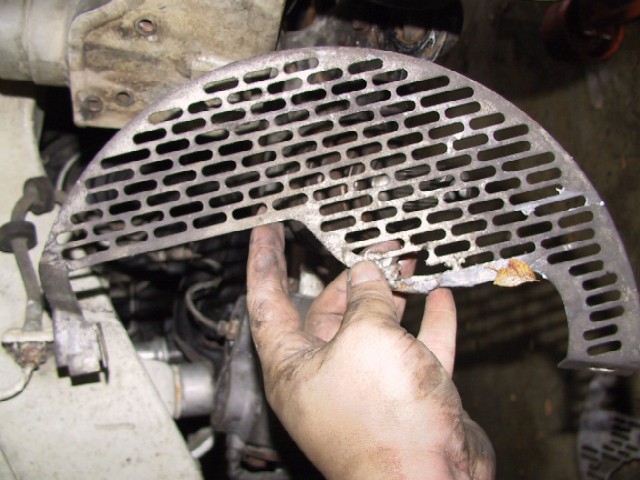 This is a 1/2" thick kevlar shield which protects the brake lines and keeps rocks from bouncing around inside the wheel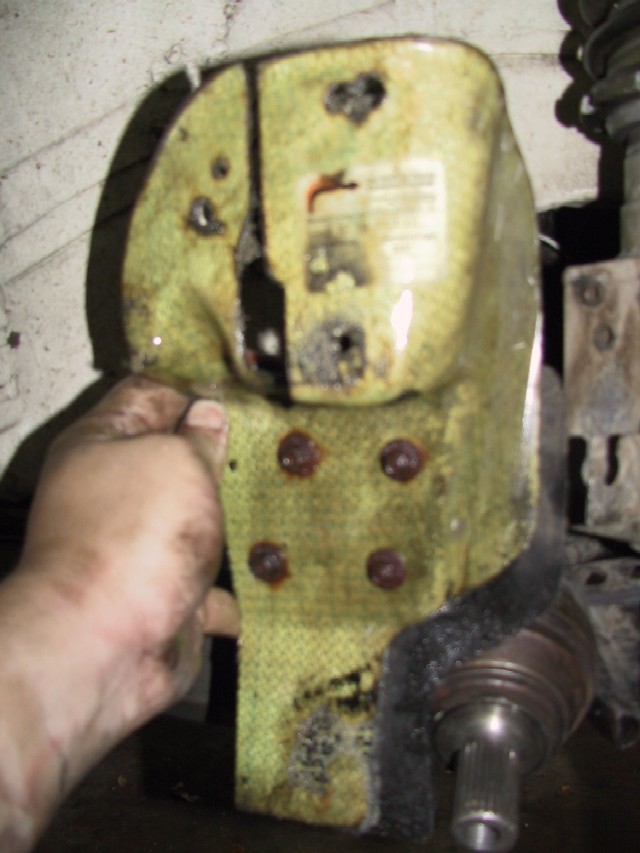 Half-shafts appear to be stock. That's good because I need to replace this boot.