Shifter #1 is finished. This is made from 100% new manufactured parts. This one went a little slower as it was the test vehicle for the machining of the base which I did myself and the turning of the shifter knob. I was able to complete the jig and with that done the machining on the base took about 2 hours of my time for this one unit. I think the remaining units will be assembly line construction.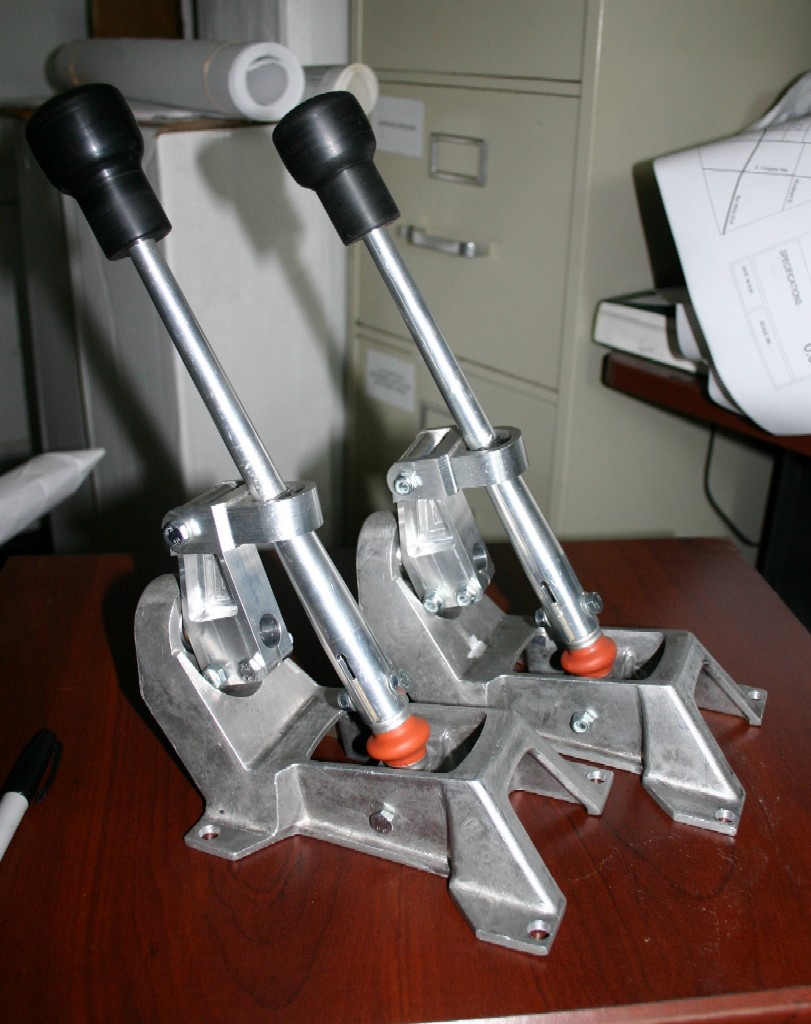 I left the pictures large so the textures in the materials is visible. No finish work was done and this is the cast and finished surfaces.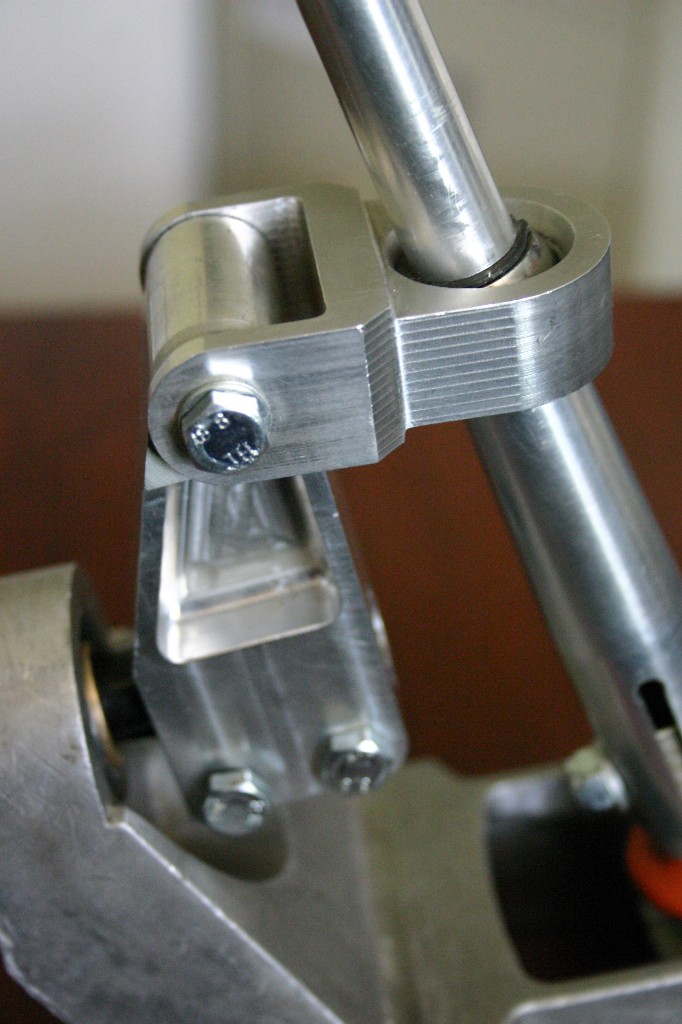 The underside of the castbase.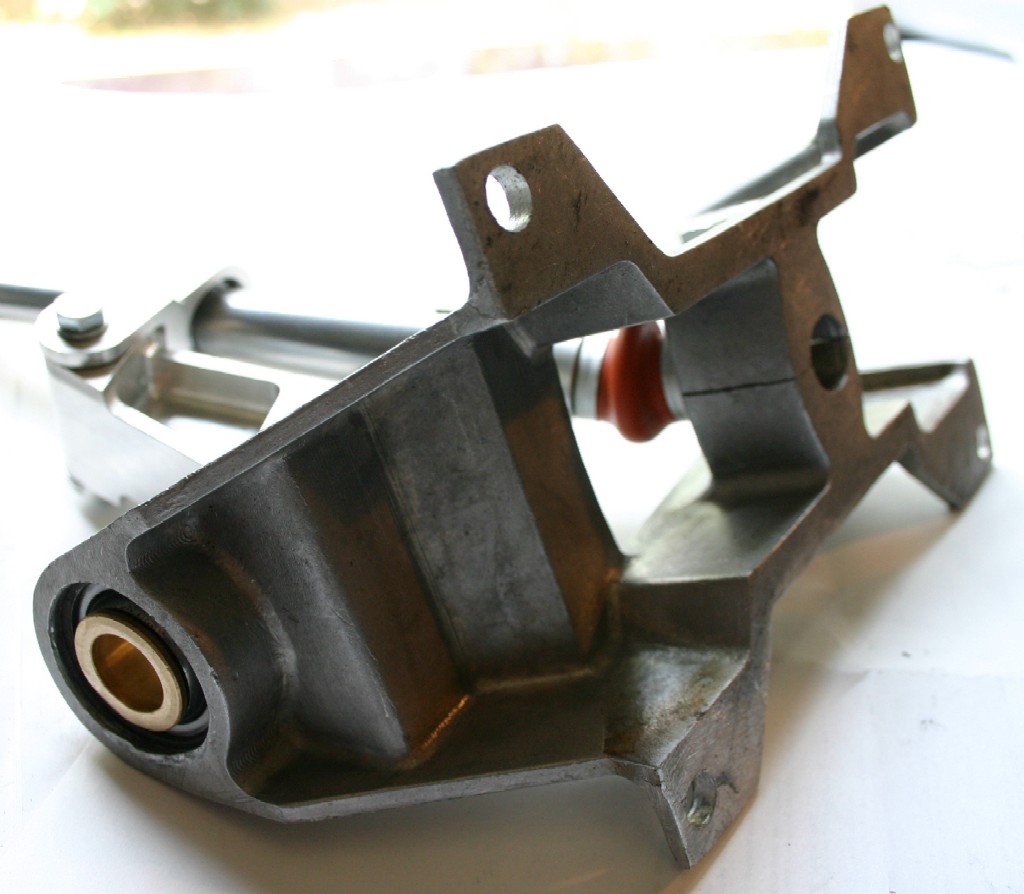 Black Delrin knob. I turned this one using a homemade replicating jig for my lathe.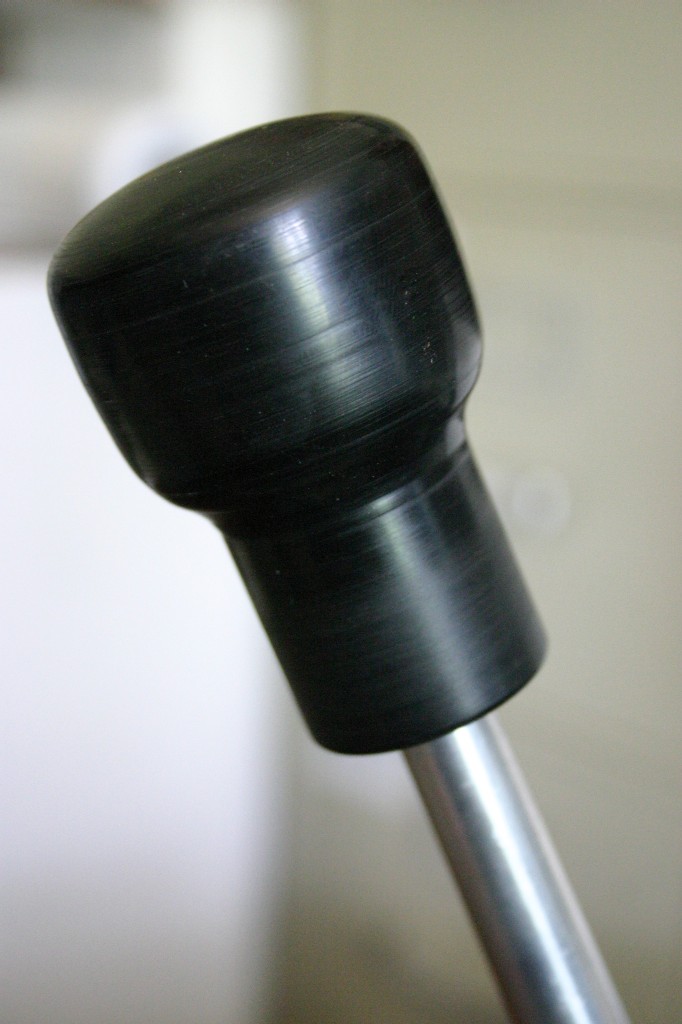 I chose to use a brass sleeve instead of the delrin on the original. This is pressed into the spherical bearing and needs to be adapted to fit the shifter rod diameter. A few 1/10000th will need to be taken off to get smooth operation.