Well here it is one week prior to the Texas State meet so I decided to install the Sport Quattro Cam Cover that I ordered from a guy in Germany off of Ebay. The cam came partially polished by the previous owner. So I had to get it bead blasted so that it matched the original finish as much as possible.
Here is a picture of the Cam Cover as it came from Germany.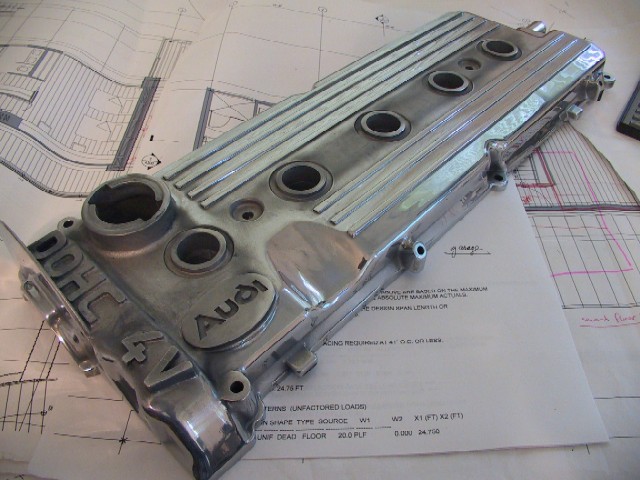 After waiting for the gasket. The best fit item I could get was a gasket for a 3B 200 20V engine. Its close. There are a few differences in the slot pattern up around the front of the intake cam. The spark plug gasket had to be augmented with some O rings. The SQ cam cover had slightly smaller diameter tubes which mean the gasket was loose. Once centered with the Orings and then seated it will be fine.
Here's the engine as it was. The current cam cover is from a 200 20V.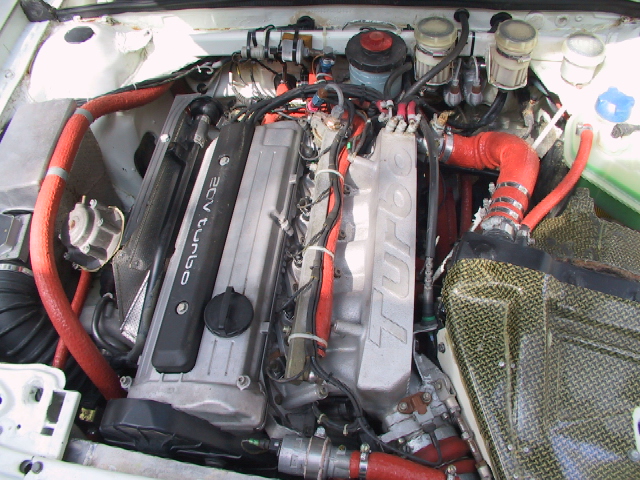 The cam cover removed.
As closeup of the cams. I was a bit bummed to see the chain. Hoping that the car had geared SQ cams.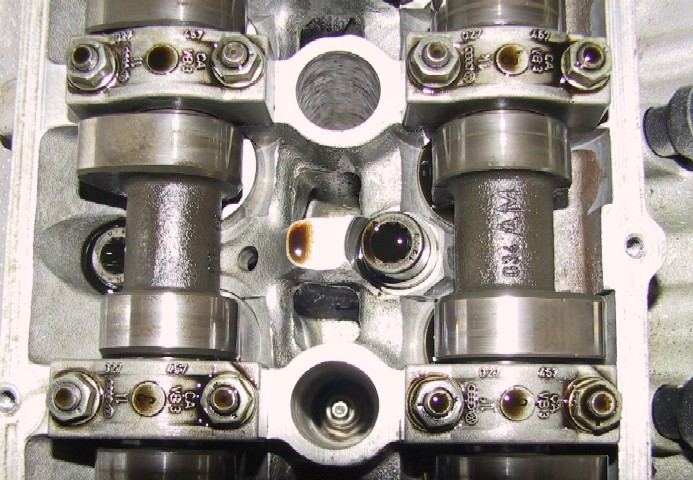 Test fitting revealed that the SQ valve cover was slightly different. And it mostly centered around the front of the cams. I suspected the gearing of the SQ cams allowed for a tighter fit. So the SQ cam cover had to be milled slightly on the inside to align the bolt holes.
The points are highlighted. I had to mill about 2mm down at the bolt points for the exhaust cam. The journal bearing clamp on the intake cam required about 1/2 mm on the flat surface. And the center rib brace had to be brought down about 2mm as well to clear the chain. Hated to do it, but necessary.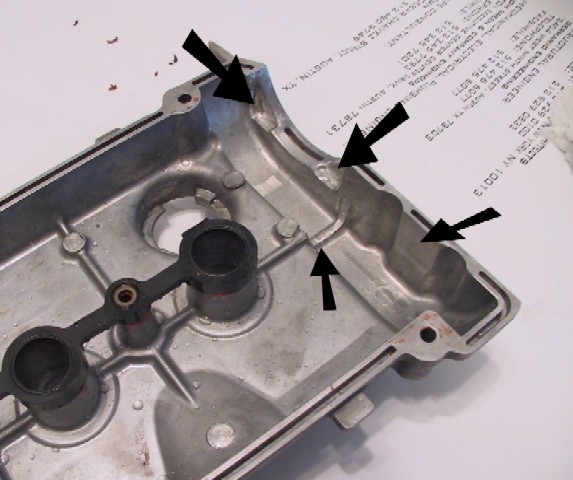 Here's my solution to the vent. Until I work out the details. The 200 20V cam cover that was on the car did not have a vent. The SQ cam cover did. It was approx. standard 3/4" heater hose. Rather than work out the details of that new plumbing it was just as easy to cap it off with a 3/4" heater hose cap and a clamp. Car ran fine before and still does. Notice that Bruno had capped the fuel charcoal canister vent on the crankcase breather hose (the cap on the T plug in the center of the picture). That makes sense.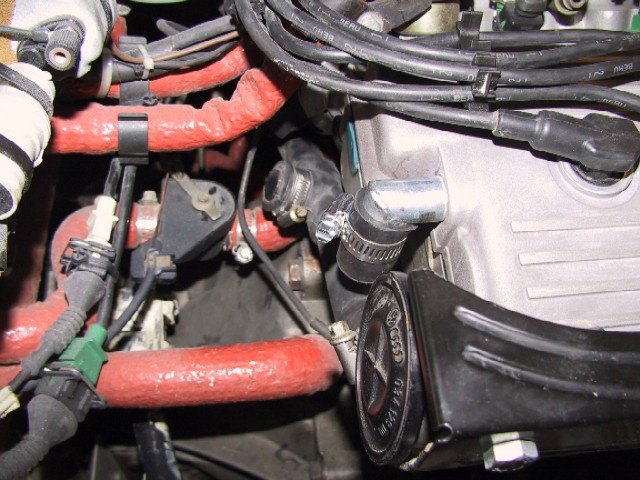 The installed product