Here is the Rebuilt K29/K27 Audisport turbo from their 1985 Pikes Peak Attempt. The Turbo on the Left is an RS2 7200 Comp for comparison. Majestic Turbo in Waco did the Rebuild and I had them improve the performance of this old turbo as much as possible. A tapered nosecone was added that is so shiney its hard to photograph. This should help maintain laminar flow into the turbo. The Coldside housing is marked 5329 101 5091 and is 3 of 15 in this batch. According to KKK this was a special run of 15 turbos made for Audi for use in 1985. I have two and three. The backplate is marked 5328 151 5792 which means its from a K28 turbo. The Center and hotside are 100% K27.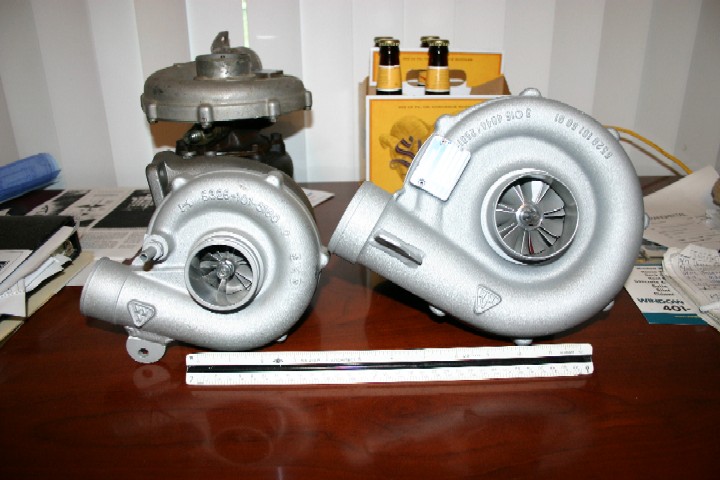 The two Hotsides for Comparison. The RS2 is using a #6 K26 hotside. Which corresponds to a 0.6 A/R. The Audisport hybrid is using a K29 #9 hotside. Notice the round hole on the K27 hotside which makes it particular to Audi K27 Manifolds. Porsche K27 turbos have a rectangular Flange on their K27s. The Audi Sport Quattro used a #7 K27 turbocharger and would develop full boost by 4000 rpm.. According to Lehmann this turbo should spool about 500rpm later than a #7 housing. I have a Sport Quattro turbo on order and it should be here in a few weeks. Expect a 2nd side by side comparison then.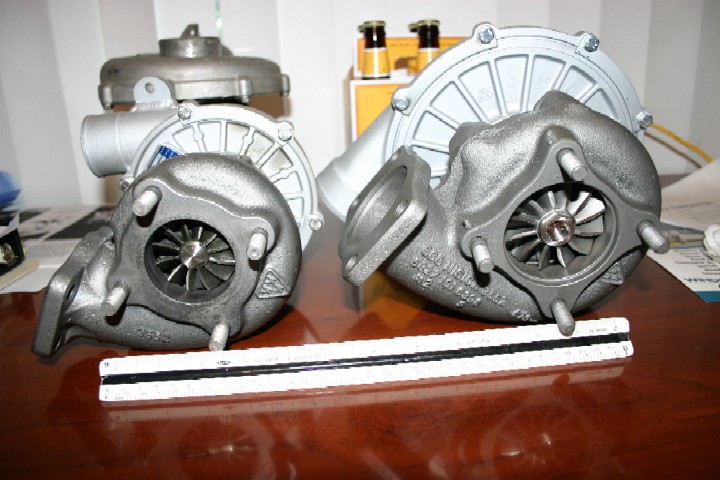 Majestic's machining work to reduce the weight of the K27 wheel. K27 wheels are much heavier than their K26 counterparts, especially on the nut in the hotside. This nut has been machined away and hollowed out. Notice on the RS2 that the nut has been completely ground away for a slight reduction of weight. There is a stamping on the hotside flange which has a date on it. 6.8.85 (June 8, 1985) A test run date for the 1985 Pike's Peak Event. Turbine outlet diameter is 66mm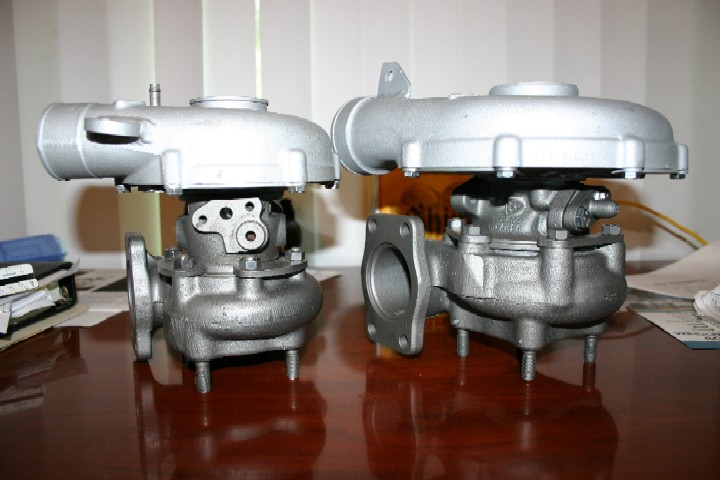 A picture of the nosecone. Notice the 3 of 15 mark. Inlet Diameter is 62mm.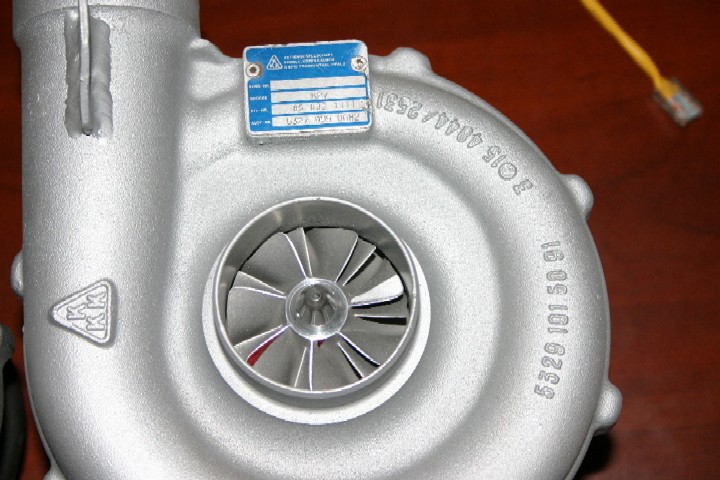 The #9 stamping on the inside of the hotside. According to Lehmann the majority of Audisport race vehicles (S1s, TransAm, Imsa) were fitted with at least a #9 hotside. A larger hotside was used on many occasions. Use of a turbo this large requires prodigious use of left foot braking to maintain boost pressure, but when done right the results are fantastic.