Well I have two upcoming driving events which will both be offroad. The first will be a test session at Harris Hill and the 2nd will be a SCCA rallycross in Austin on June 17th.
So I have to adjust the suspension and install the gravel tires. Also need to do some final engine work and some baseline tuning. So here is the car in my new garage. I was doing some tuning and as you can see by the blown up exhaust ducting I had some rich backfires. I can say that all that is gone now and I have a good idle along with steady basemaps. First order of business is to uncover the car and clean it up. Also needed some gasoline.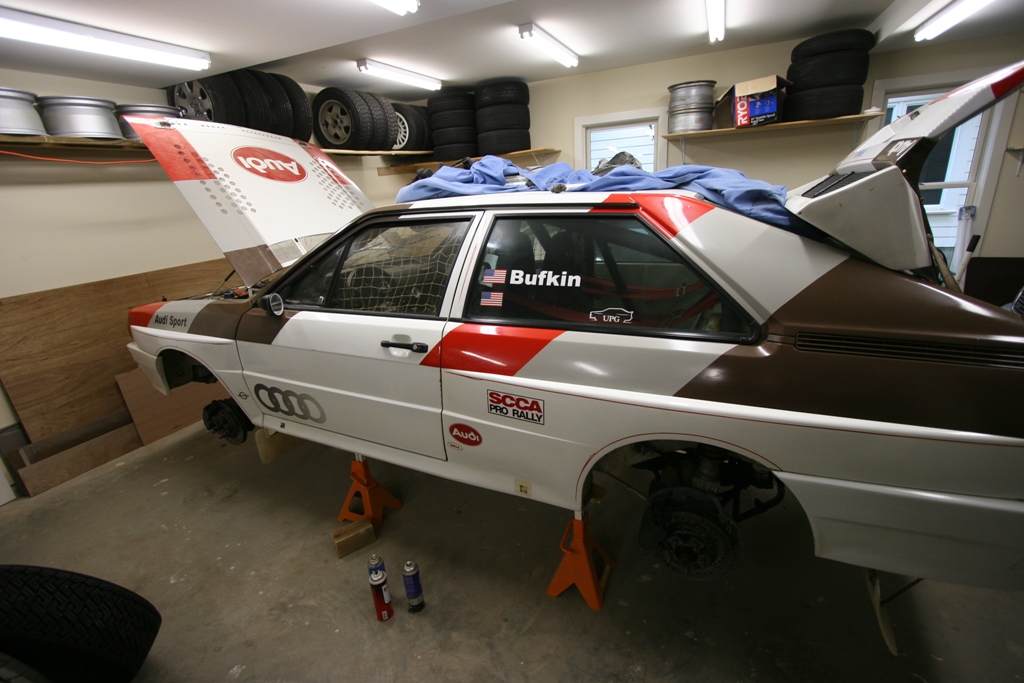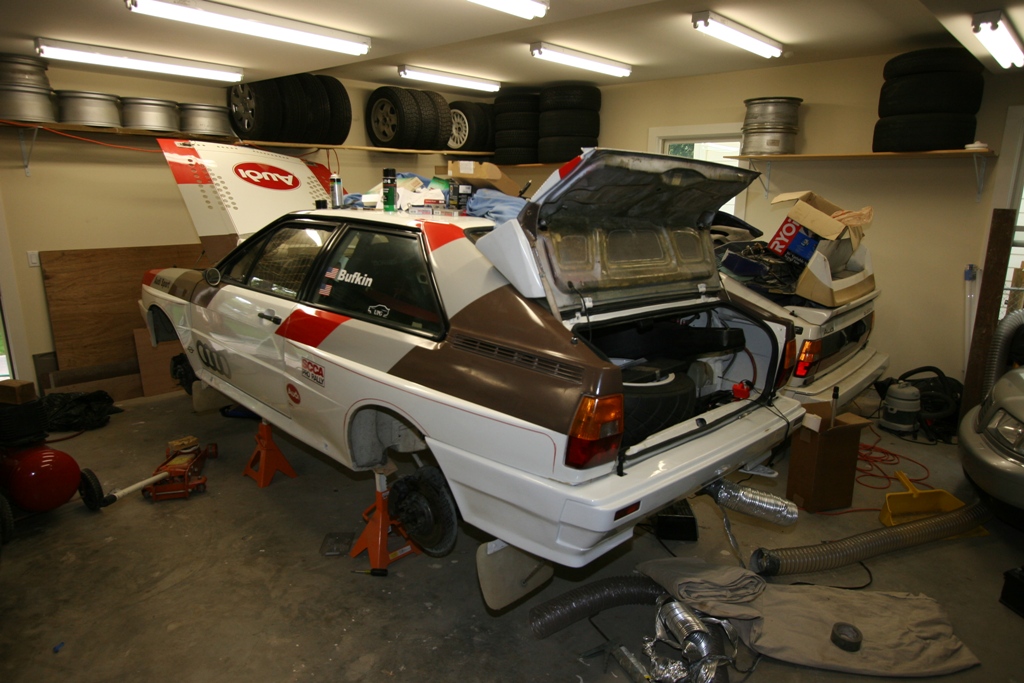 034EFI IIC system is running great. The Innovate! Motorsports Wideband controller and XD16 gage was invaluable in this tuning process.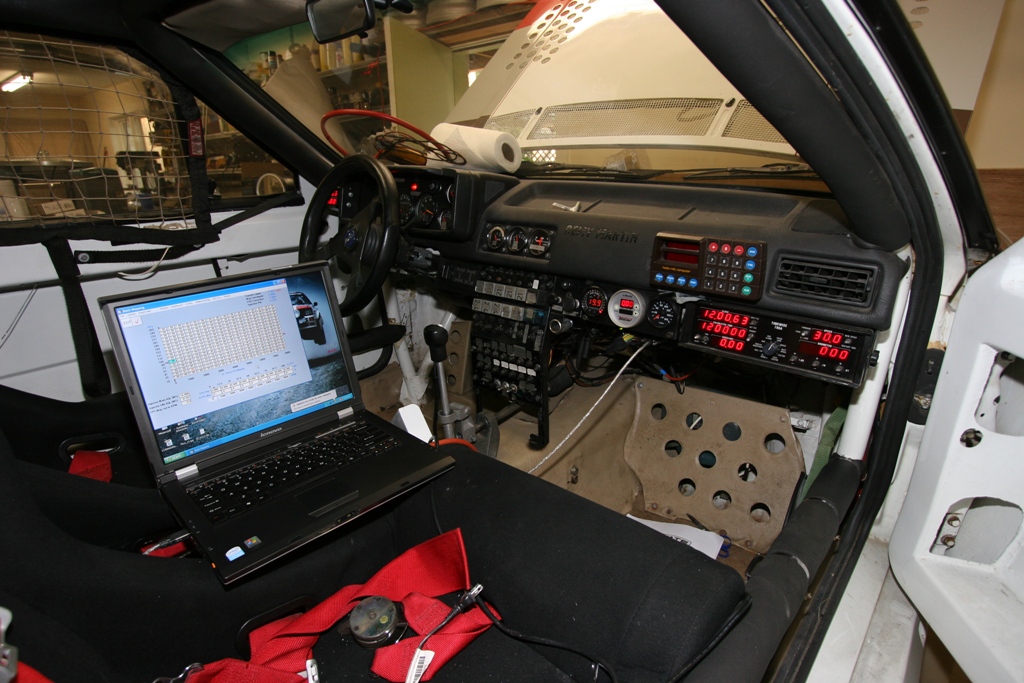 Adjusted oil catch can. Hopefully this will work and keep the oil from foaming out.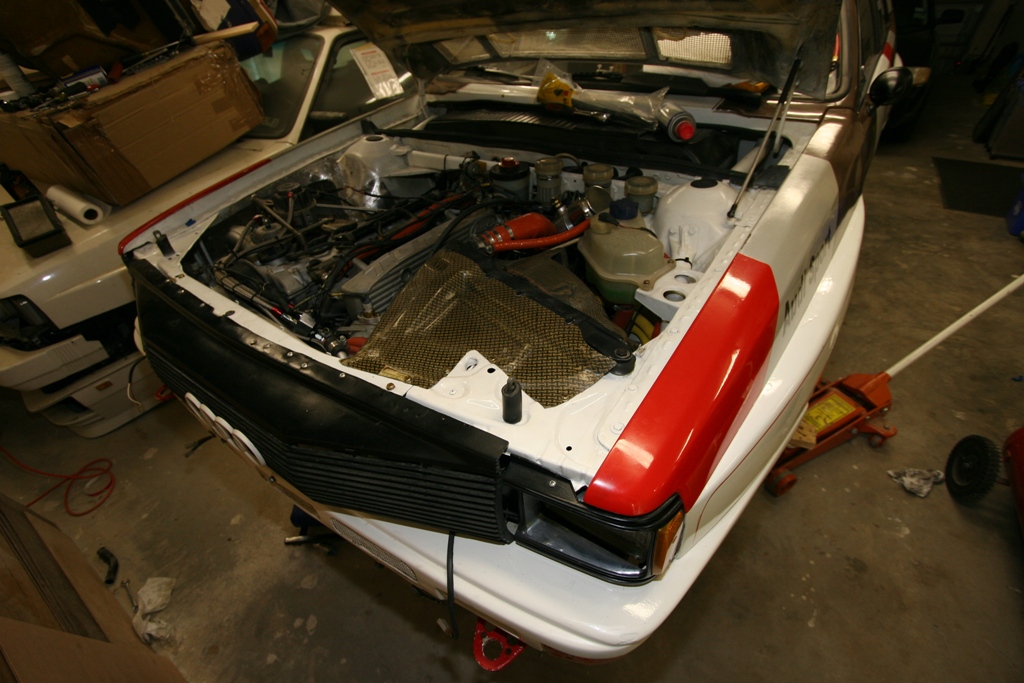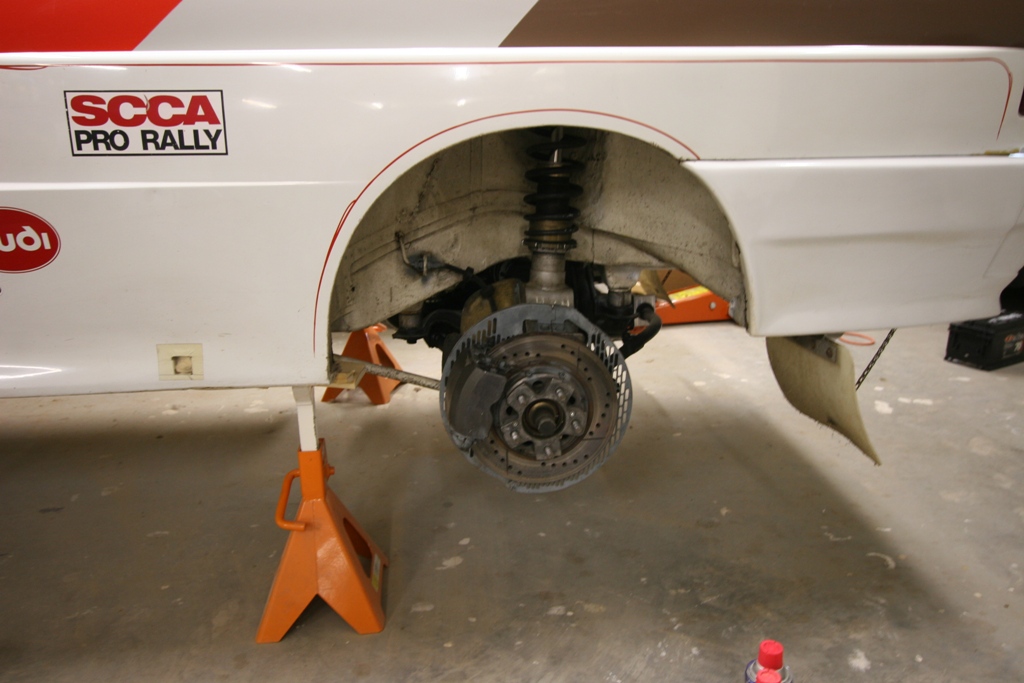 The front suspension before lifting the car.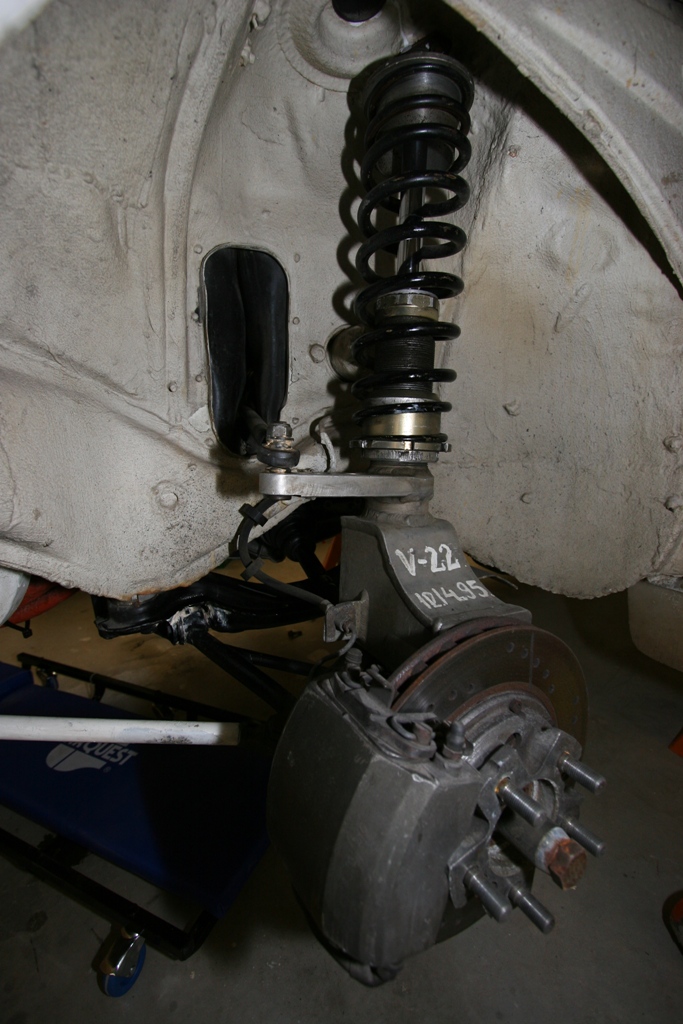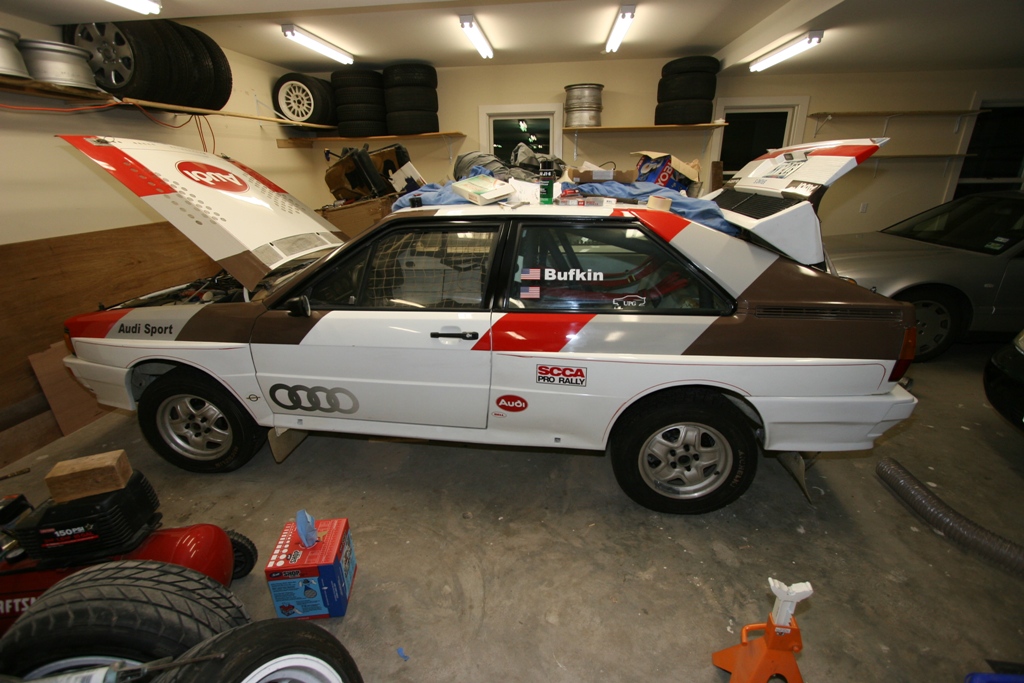 Reinstall the skidplates, leading and trailing arms. This is the final ride height I will use at Harris Hill.