I can't remember who sent me these pictures, but I would like to thank them again. This is an elusive KKK K26 K27 hybrid turbocharger. I posted these pictures up here because I get alot of questions about this particular hybrid and I honestly don't have all the answers. Perhaps others will find these pictures useful. The compressor cover is a K27, specifically a 5327 101 5091. I don't have the diameter. The outlet appears to be a 2" diameter.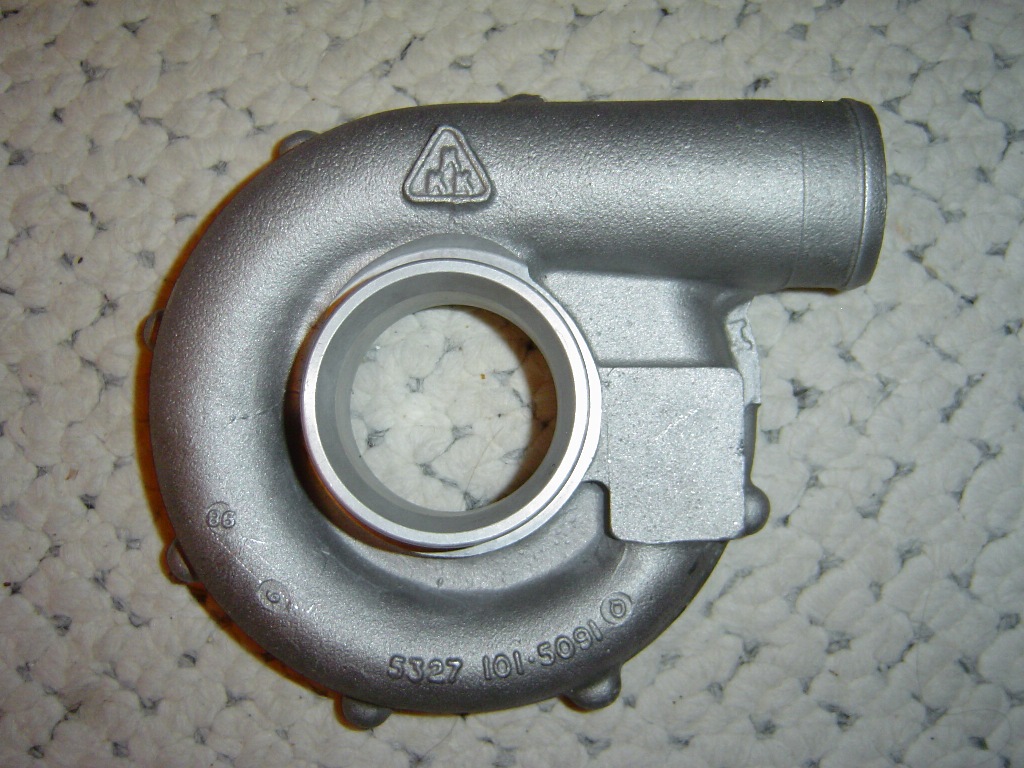 The key backplate. This item and these numbers are needed. Obviously this backplate will match up to a K26 center.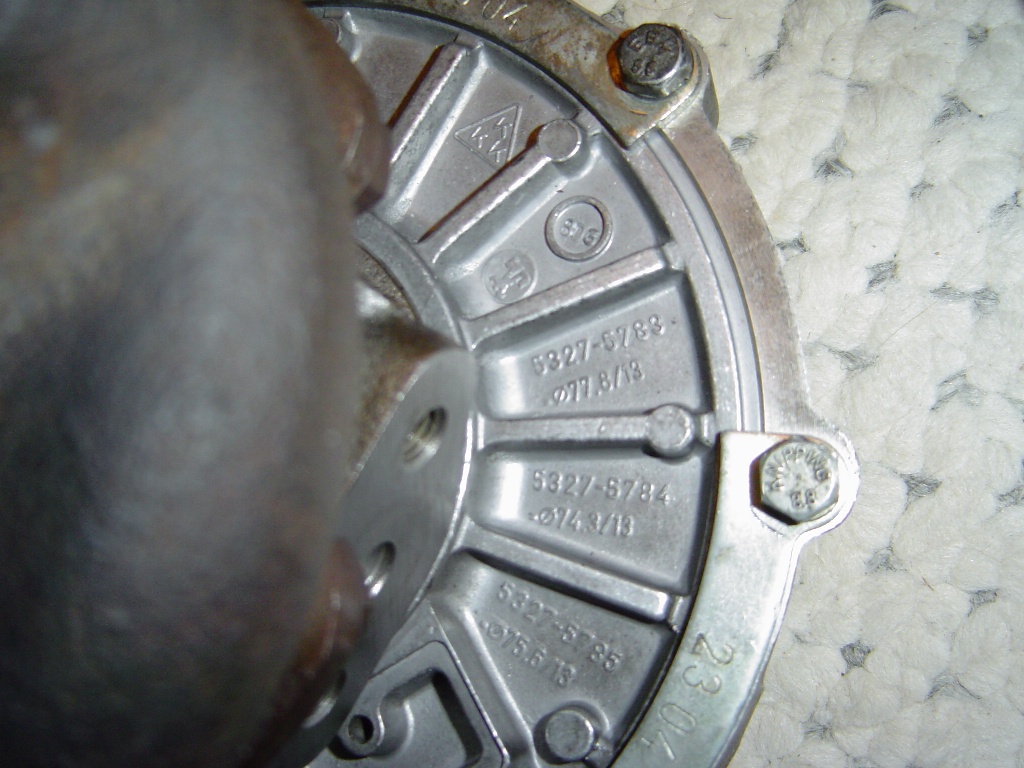 The compressor wheel. This looks like a 12 blade 3" wheel to me. A bit larger than an RS2 comp wheel and just a tad smaller than the one in my turbo.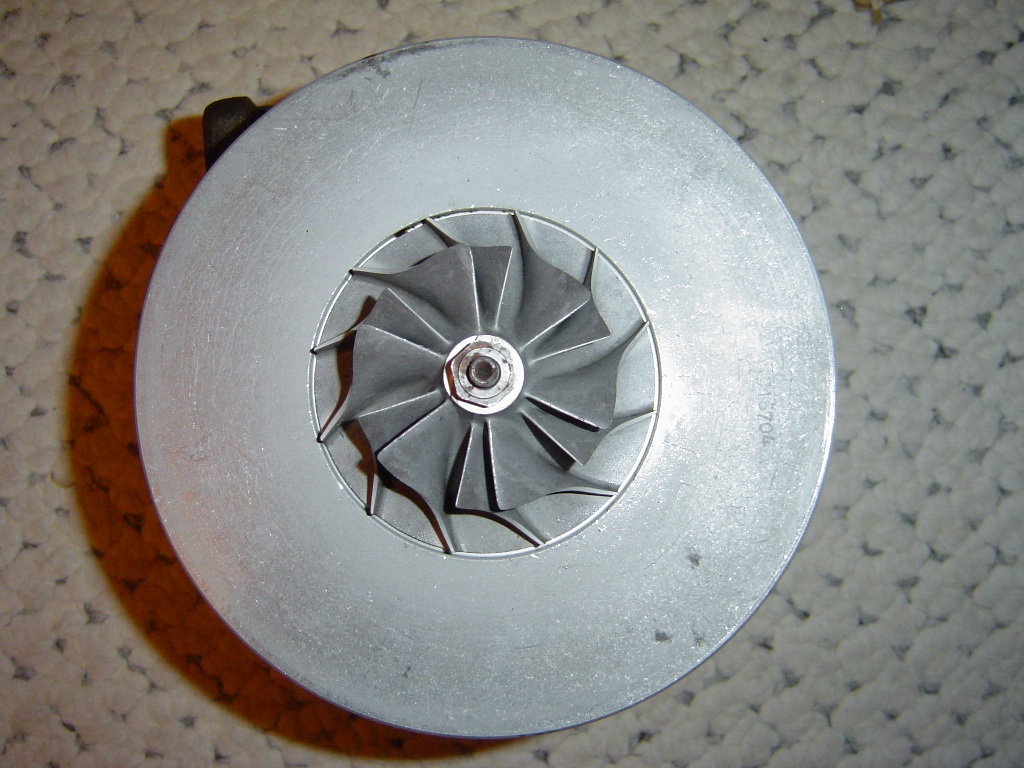 The center section. Clearly marked as 5326 although some of the housing looks machined away. Don't have other K26s to compare to, but since this is a K26 center and the hotside is also a K26, I don't see anything funky about that connection.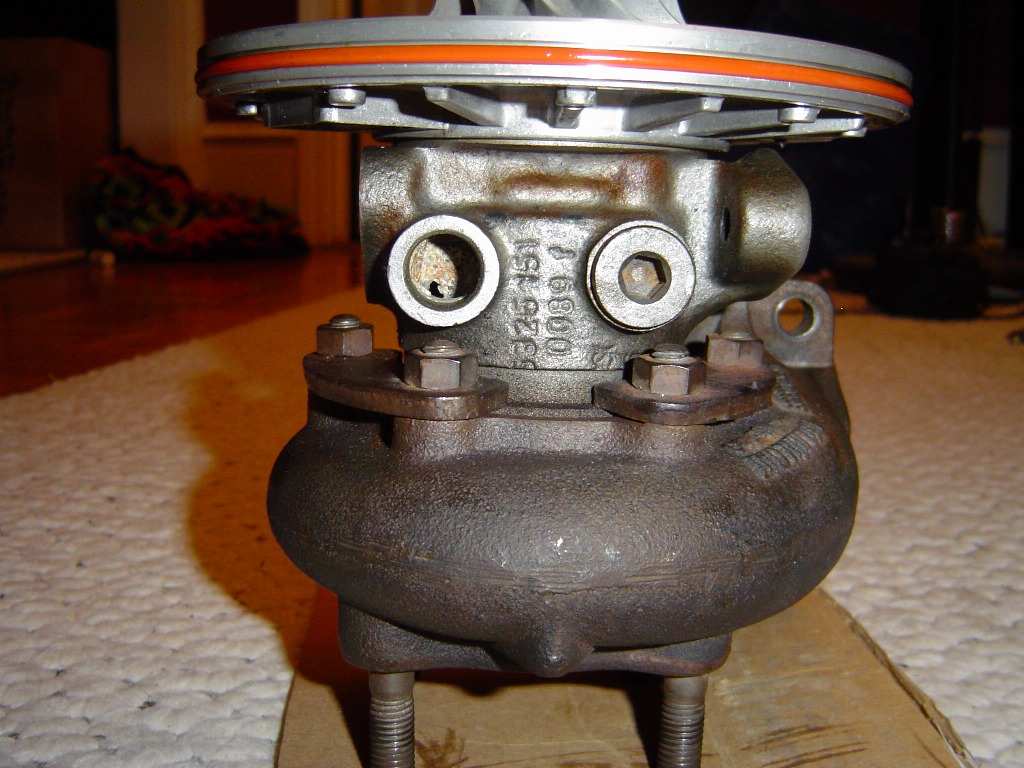 The oil drain side. Large old style K26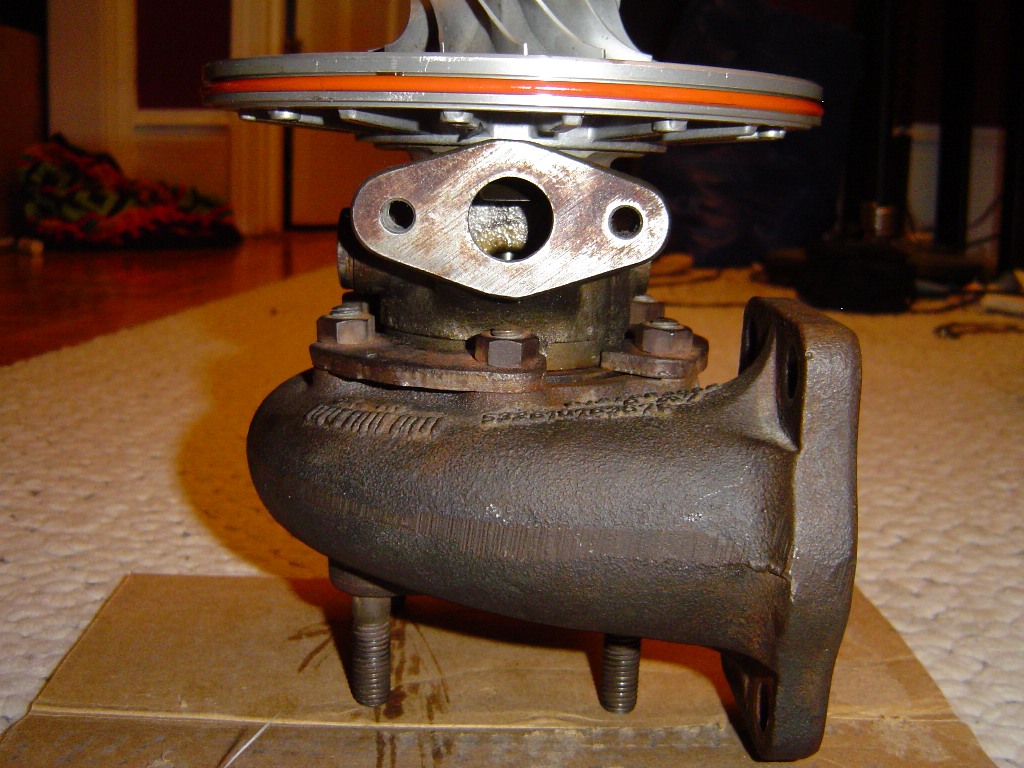 Oil inlet side.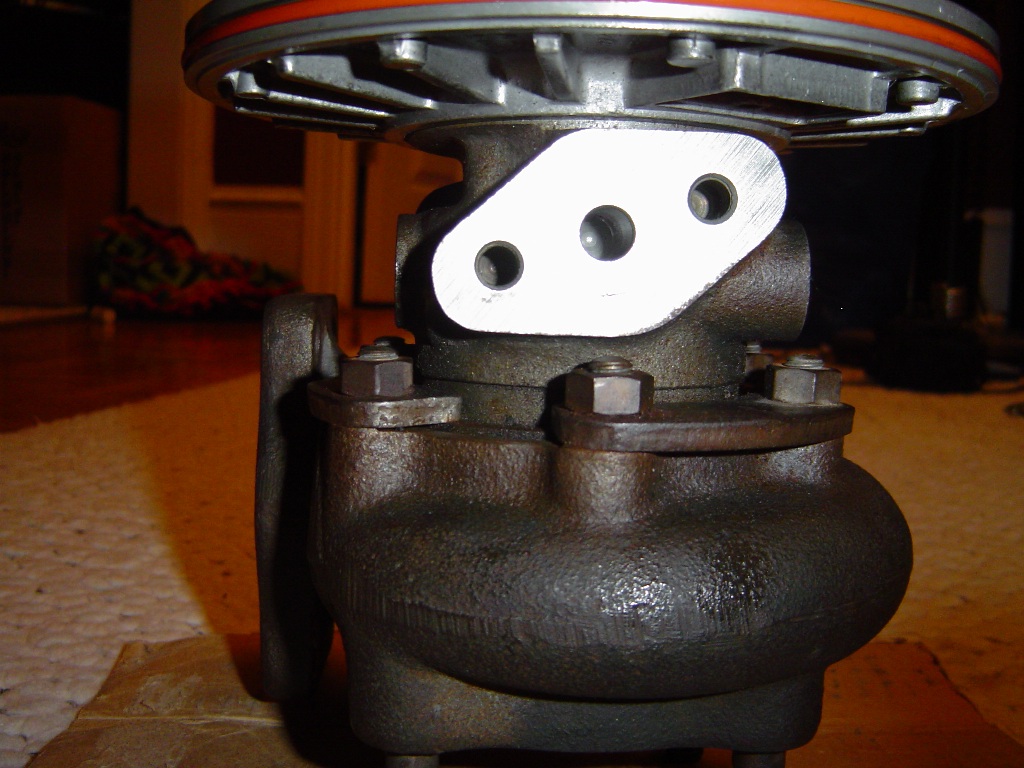 #6 K26 hotside.
Definately a K26 turbine shaft.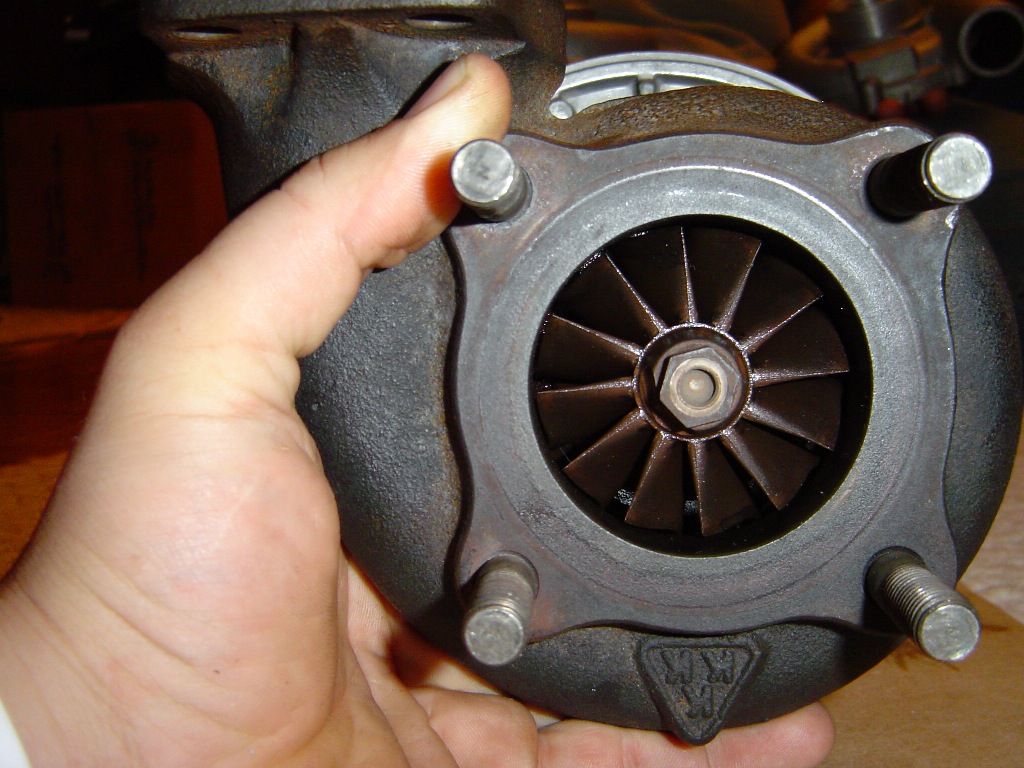 Mounted to a stock AAN exhaust manifold for scale.