On June 2, 2007 I took my car to the Harris Hill Road coarse. This track is currently in the planning stages so all that is there now is a path where the track will go.Harris Hill Road.
I will be doing the engineering on the structures at the track, so I was given access and pretty much had a private track day. Although rough and overgrown it was tremendous fun. I went out there with Ken Fluhr, Jimmy Pribble and Corbett Schoenfelt.
In the following pictures, we are taking turns driving laps with various co-drivers.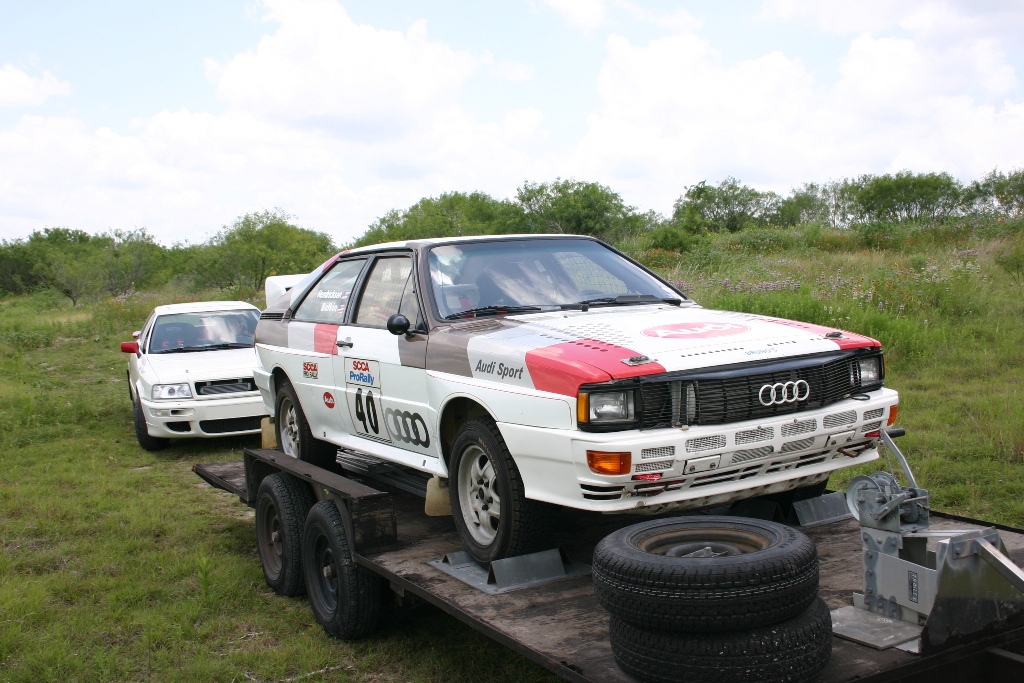 Jimmy Pribble was wondering, Where is the track? If you look at this feet, he is standing in the right rut of the track.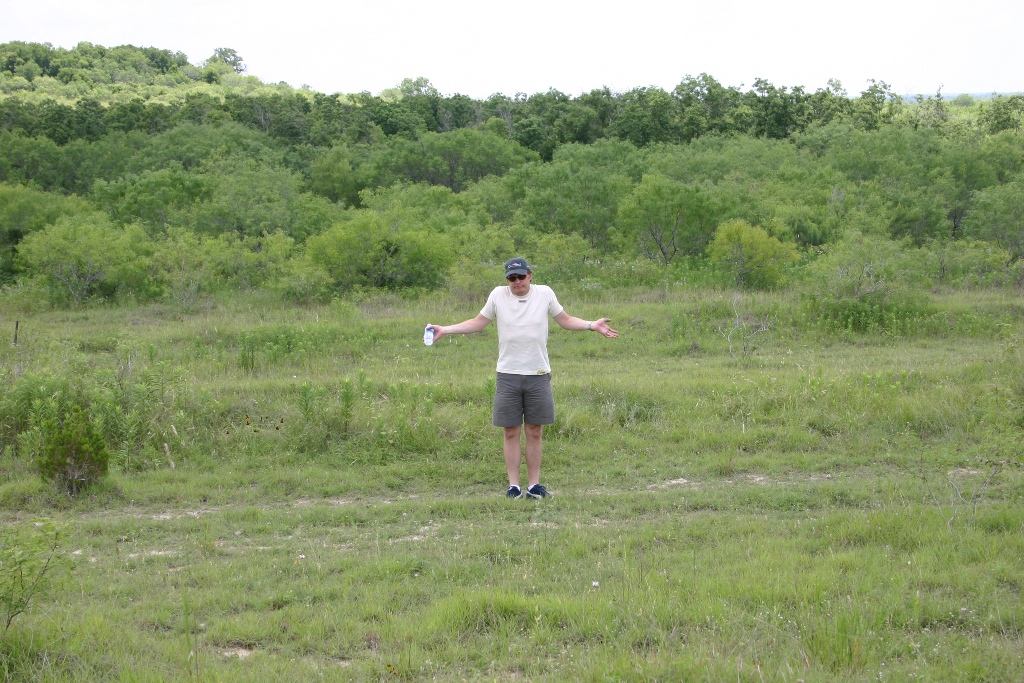 Notice all the vegetation accumulated on the front grill.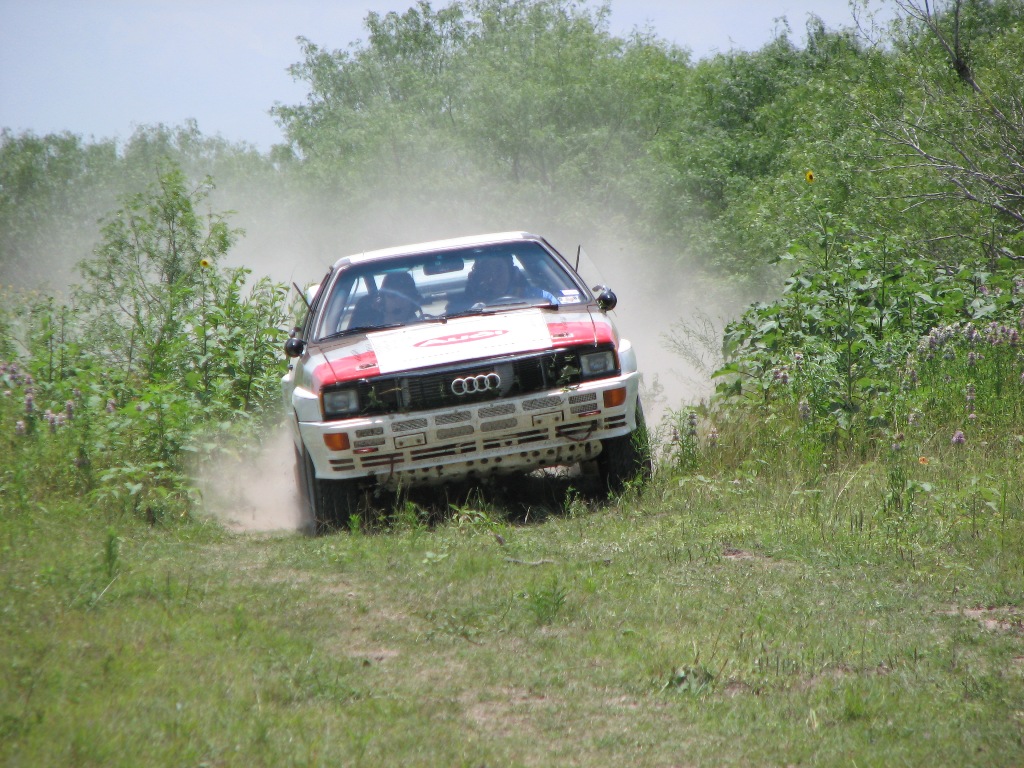 This part of the track was completely overgrown with flowers. The rallycar had to mow the grass between the tracks.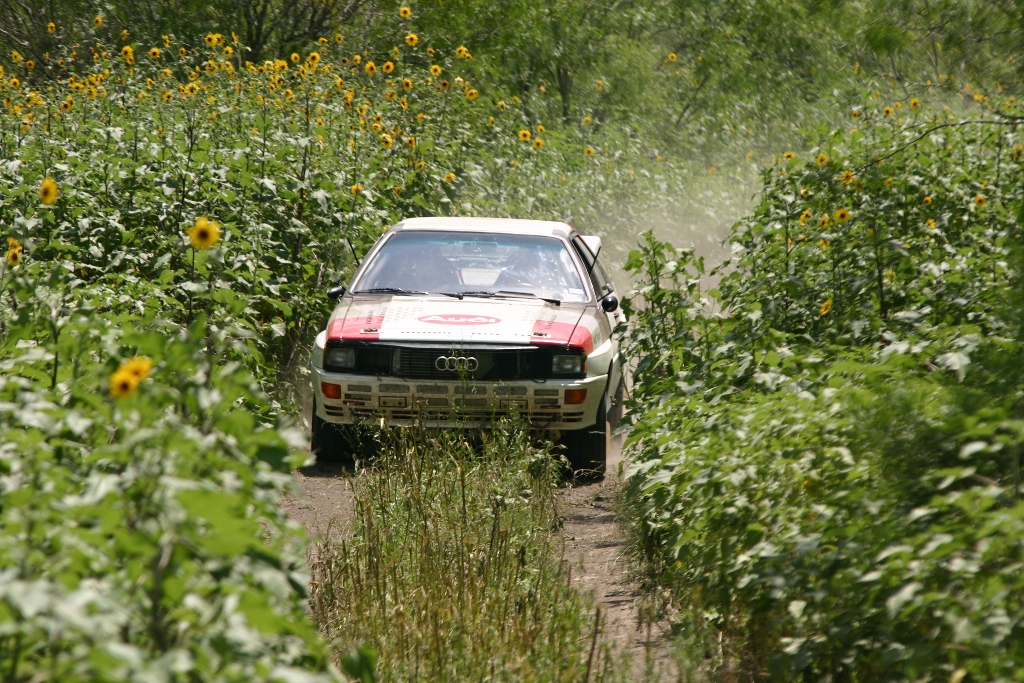 Heres the uphill long straight. A few major bumps along this portion which actually caused the left rear shock to blow out later in the afternoon.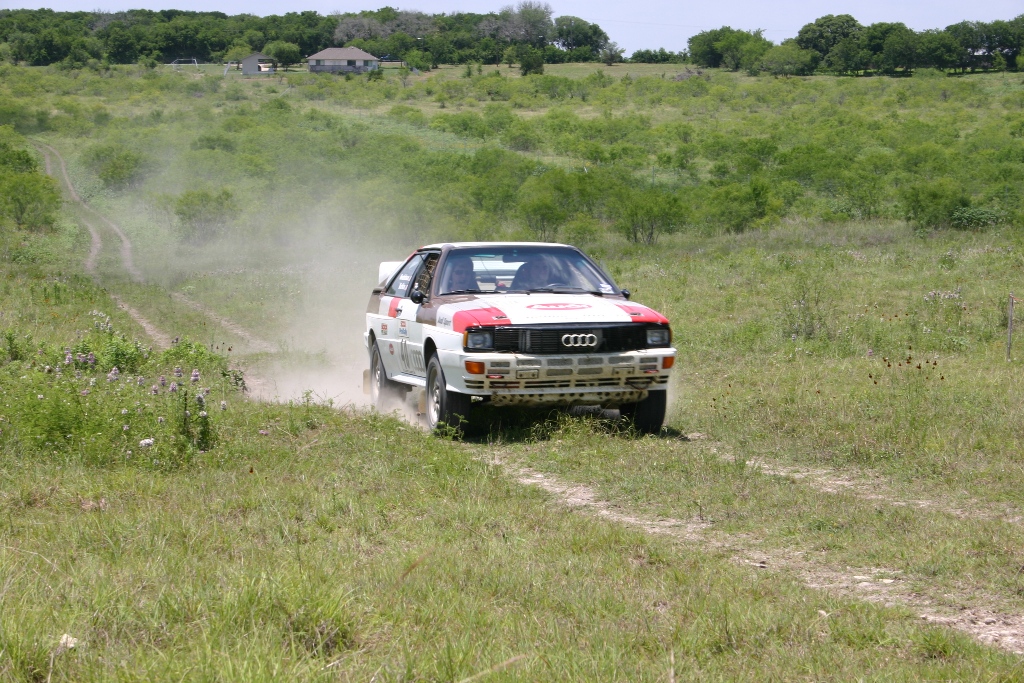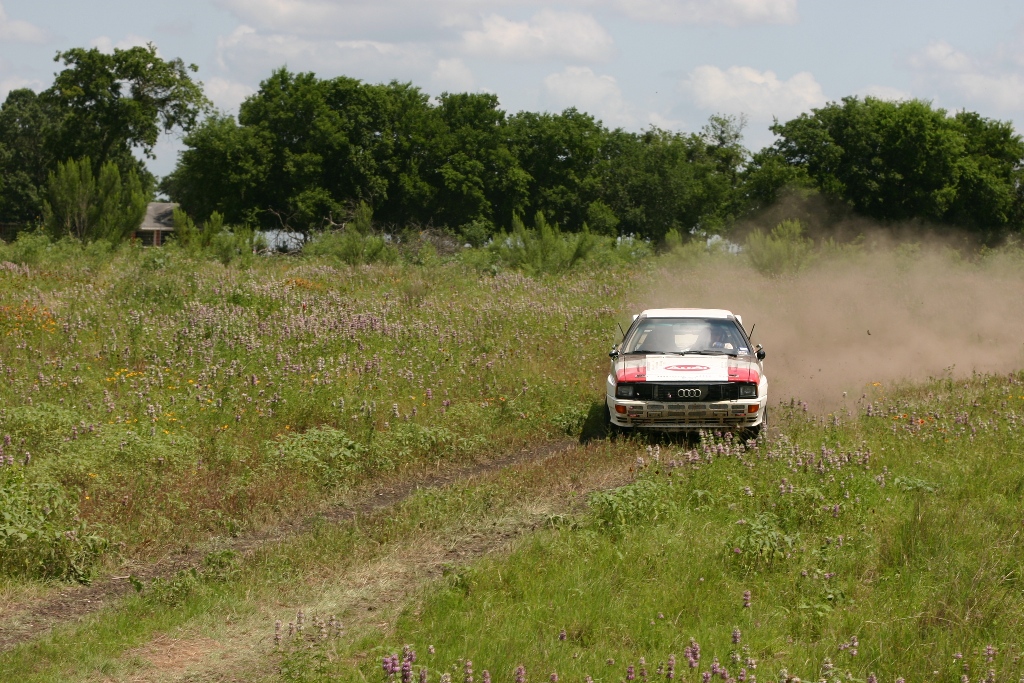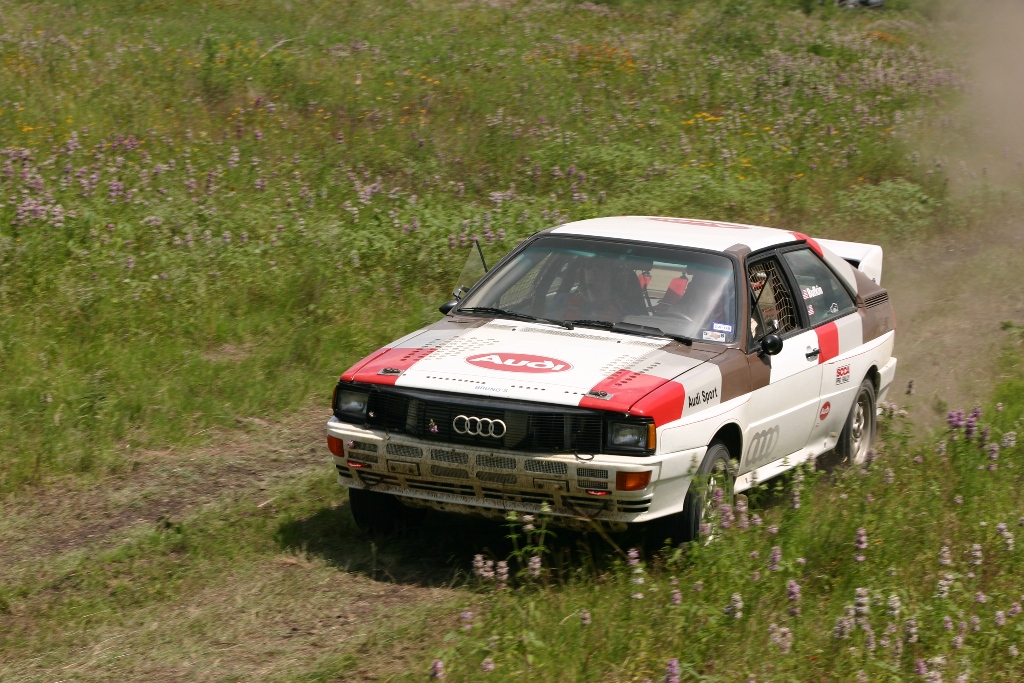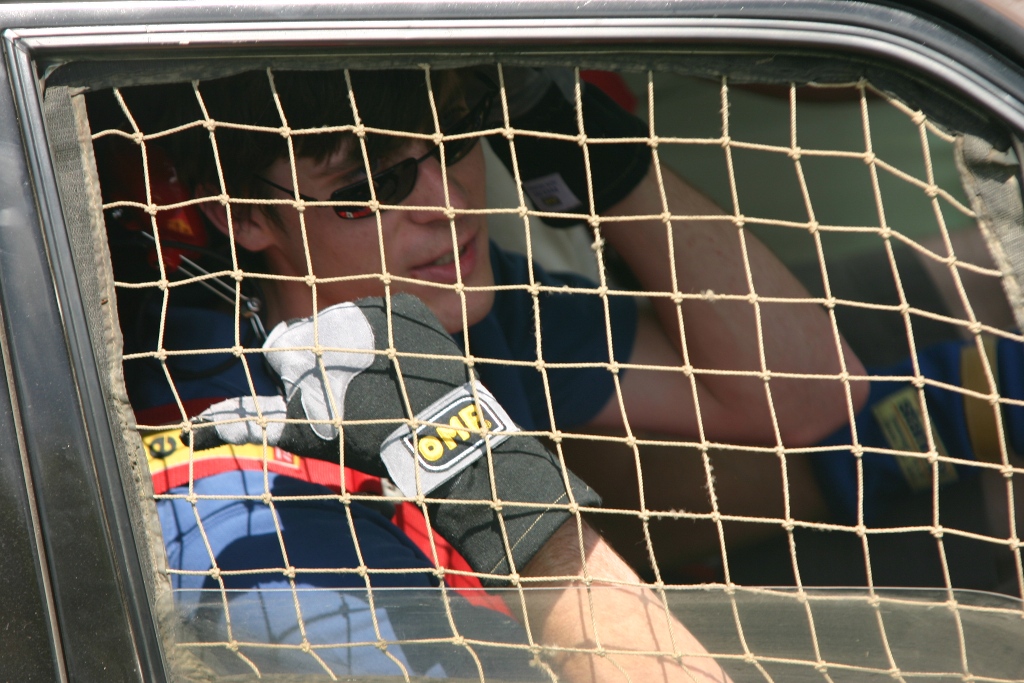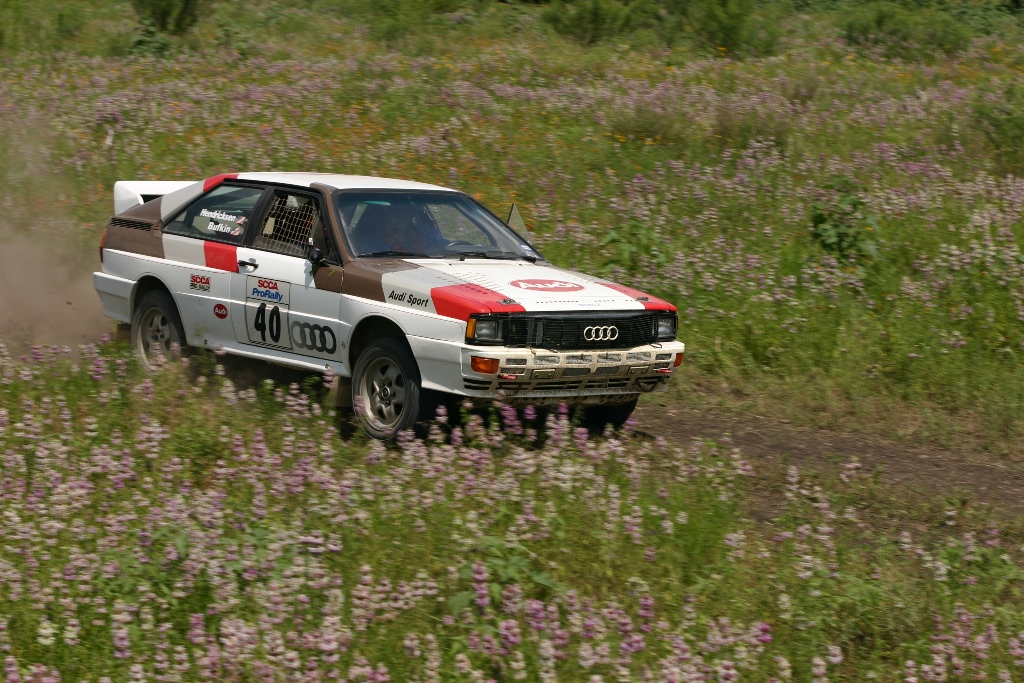 It looks rougher than it felt. The car drove well.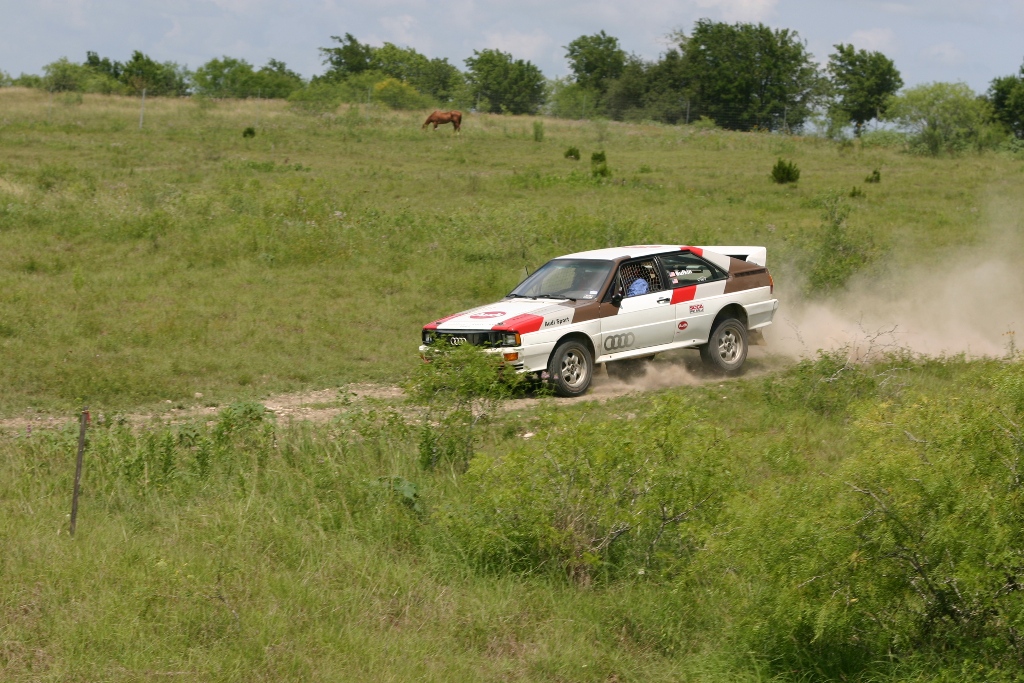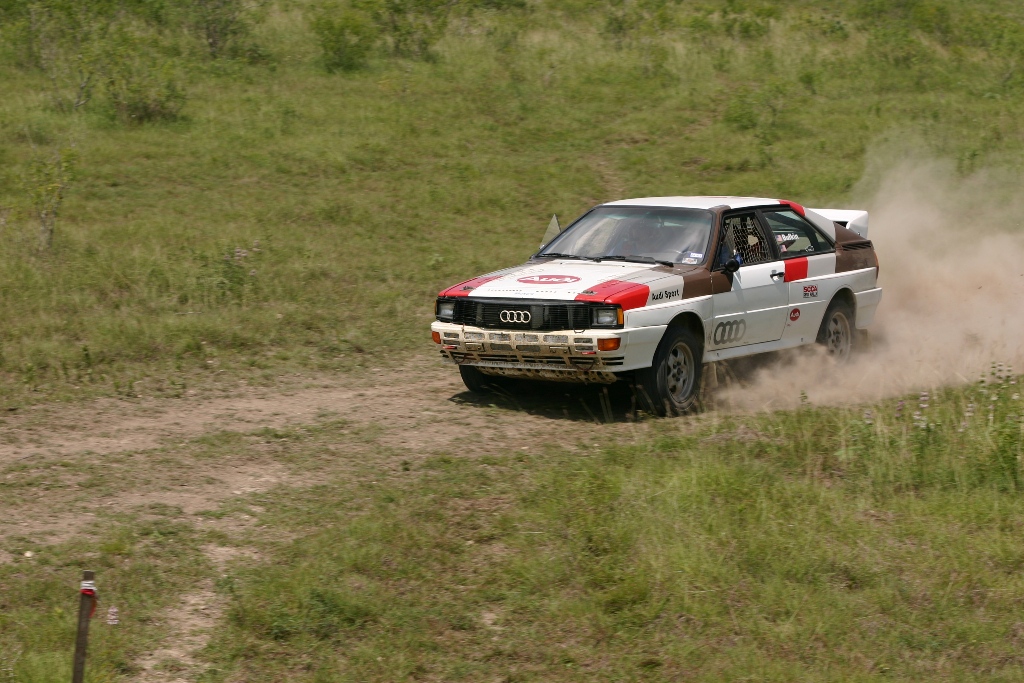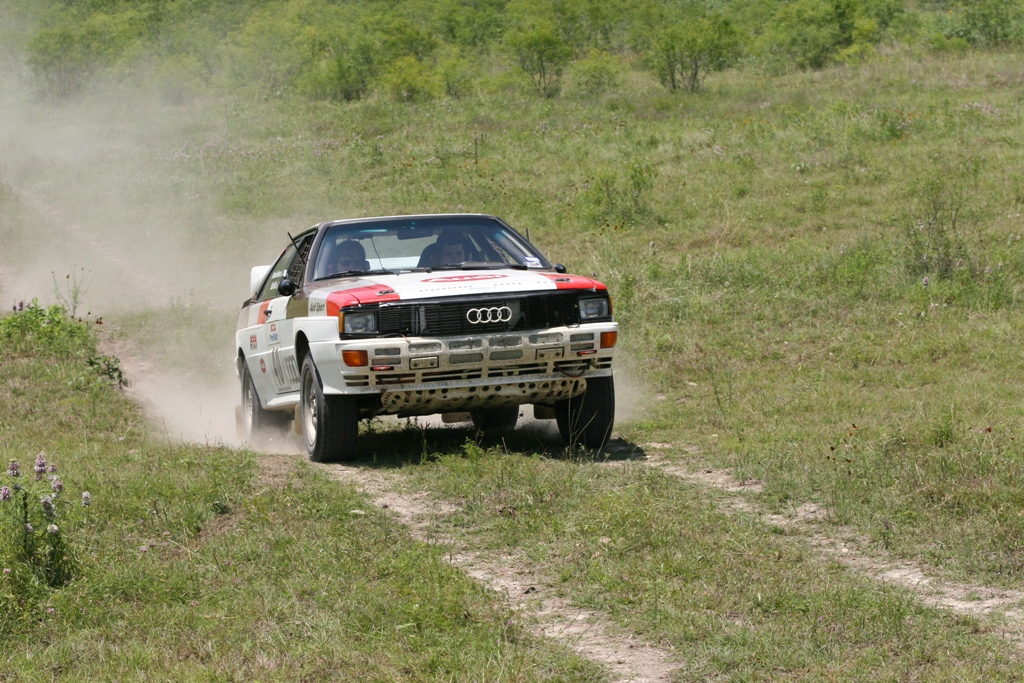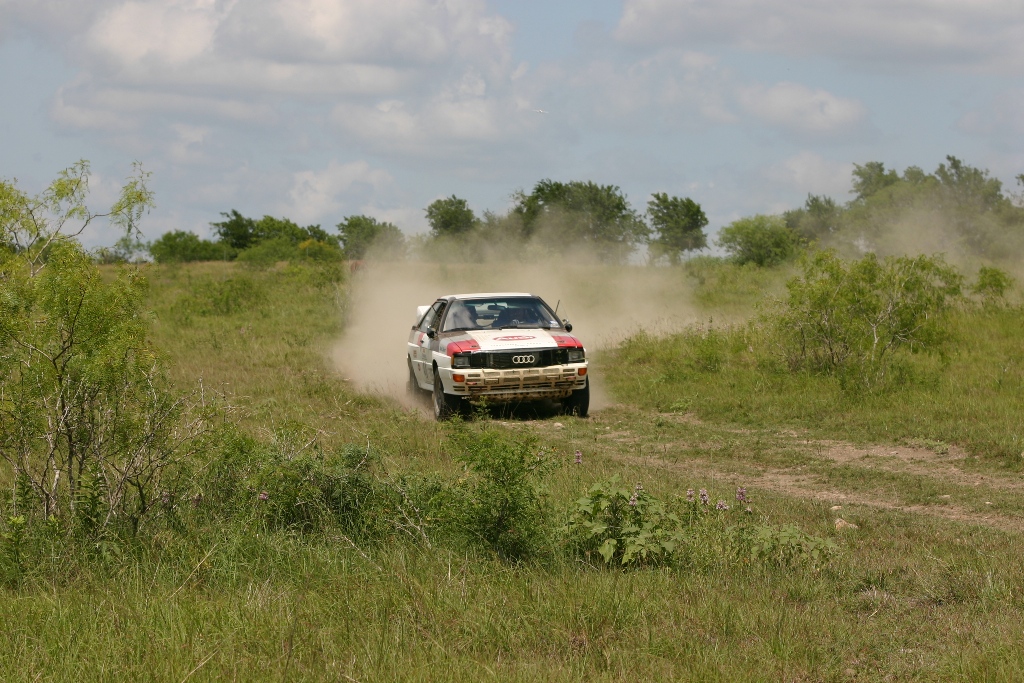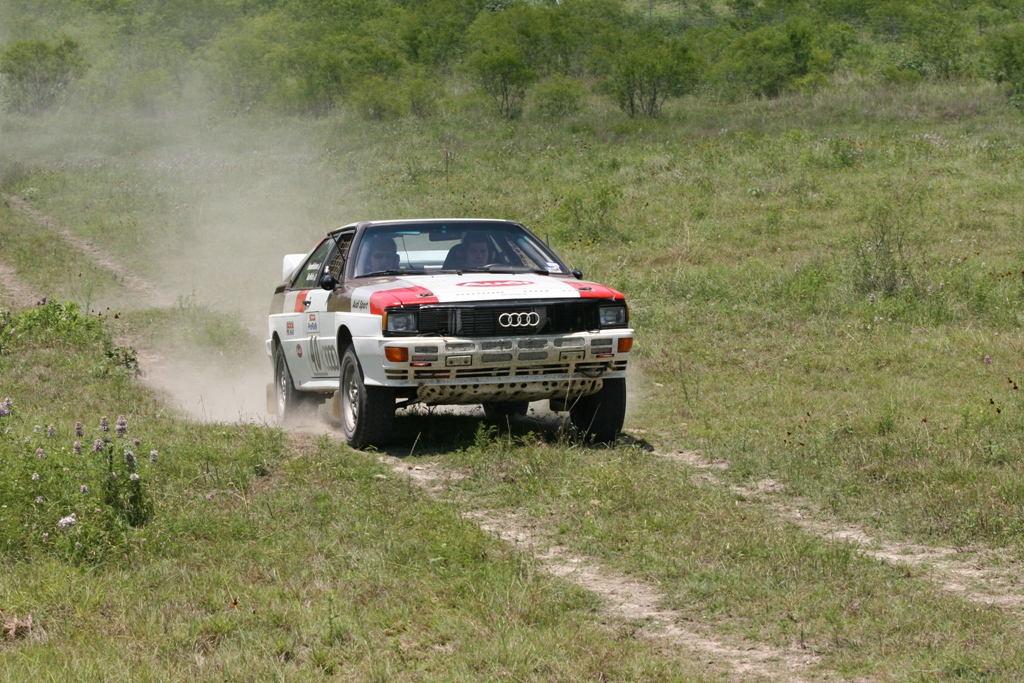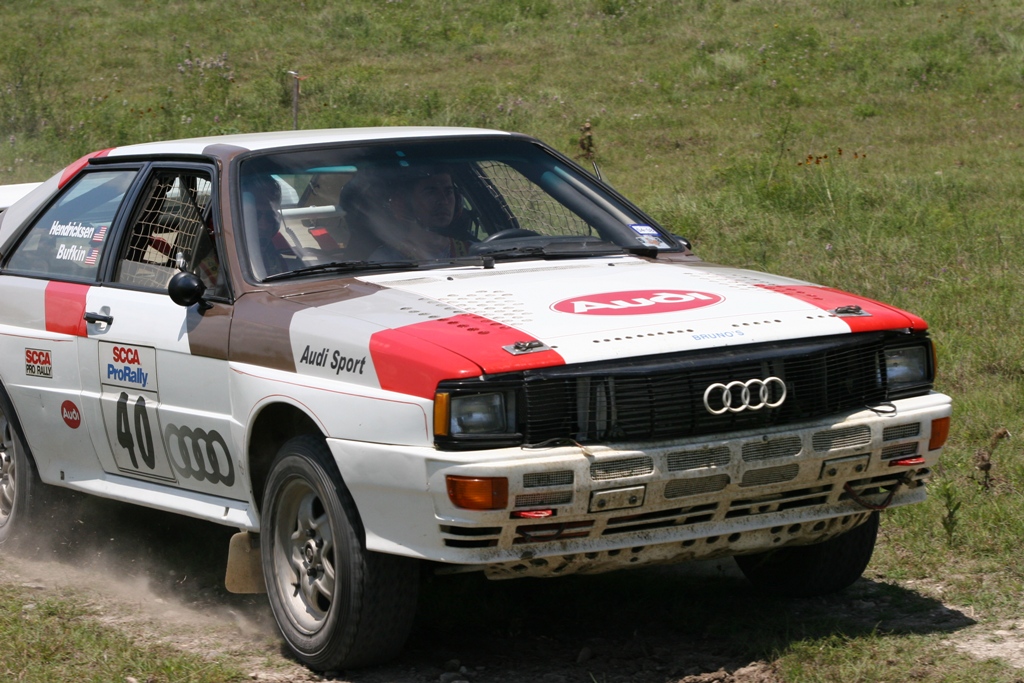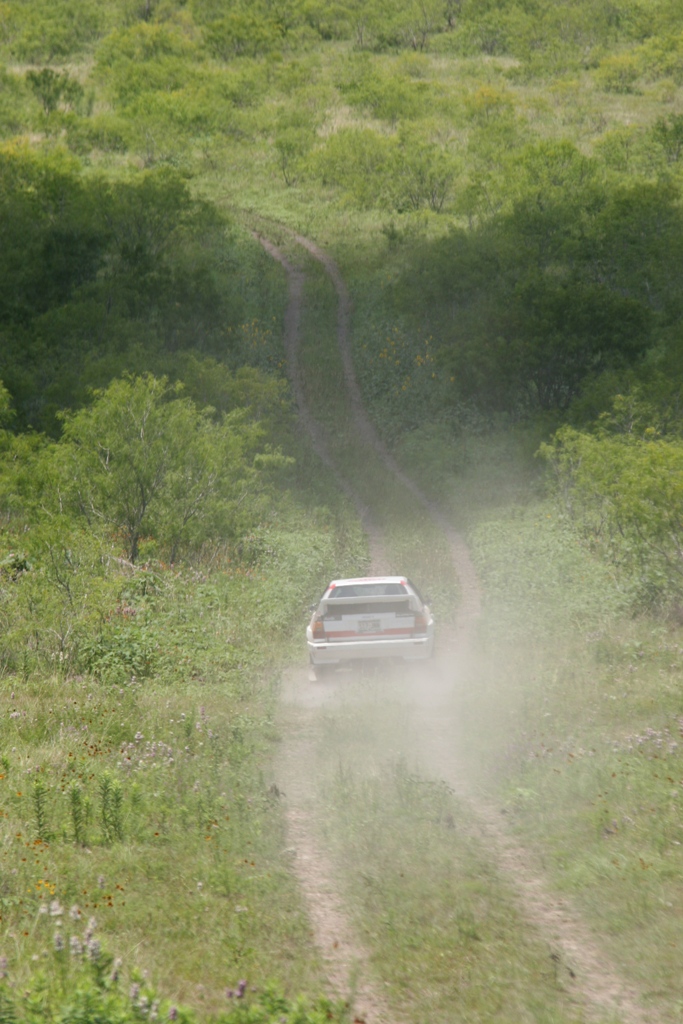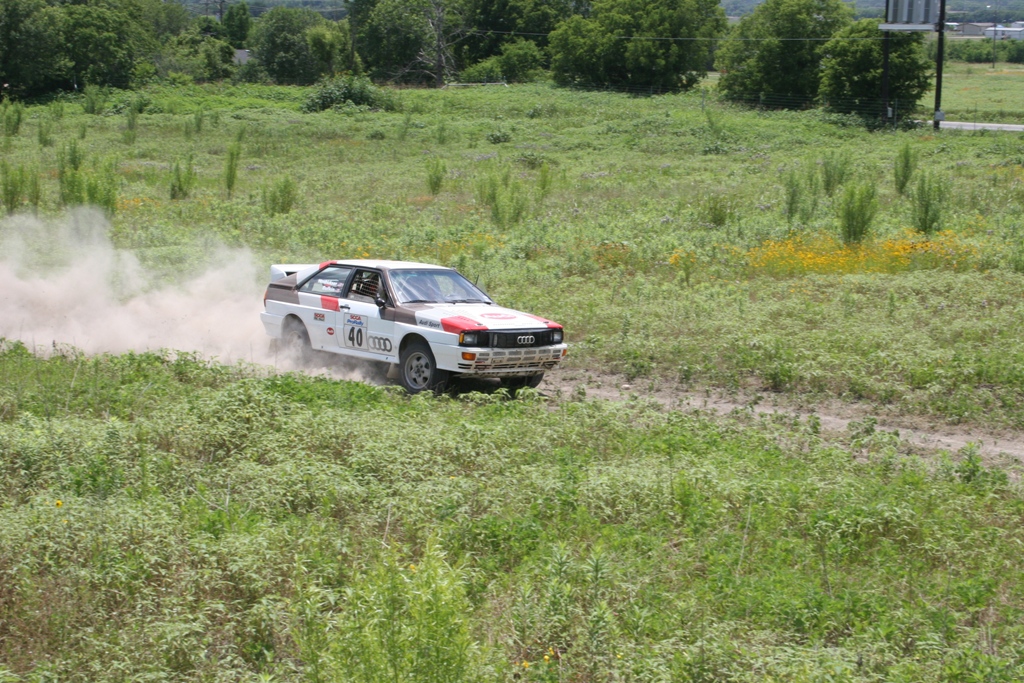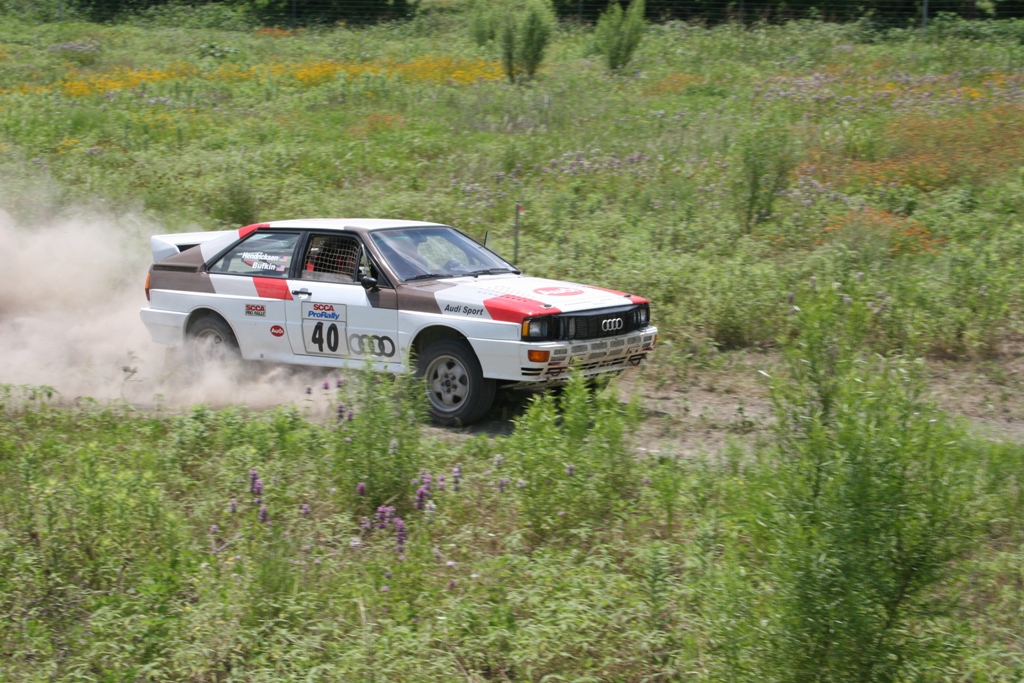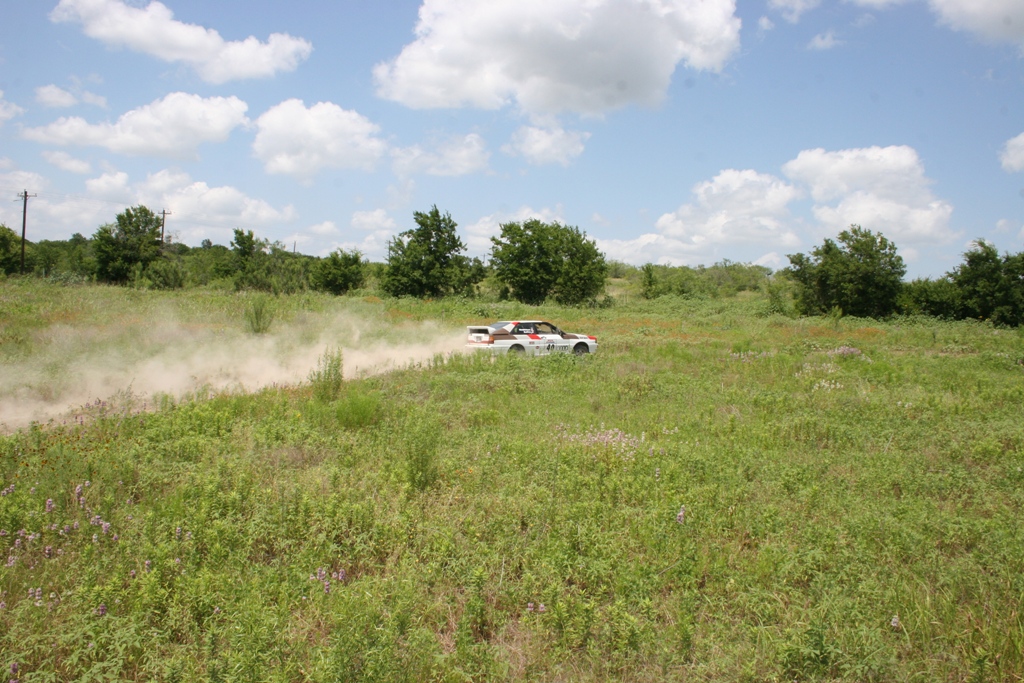 This gives you a good idea of the amount of overgrowth.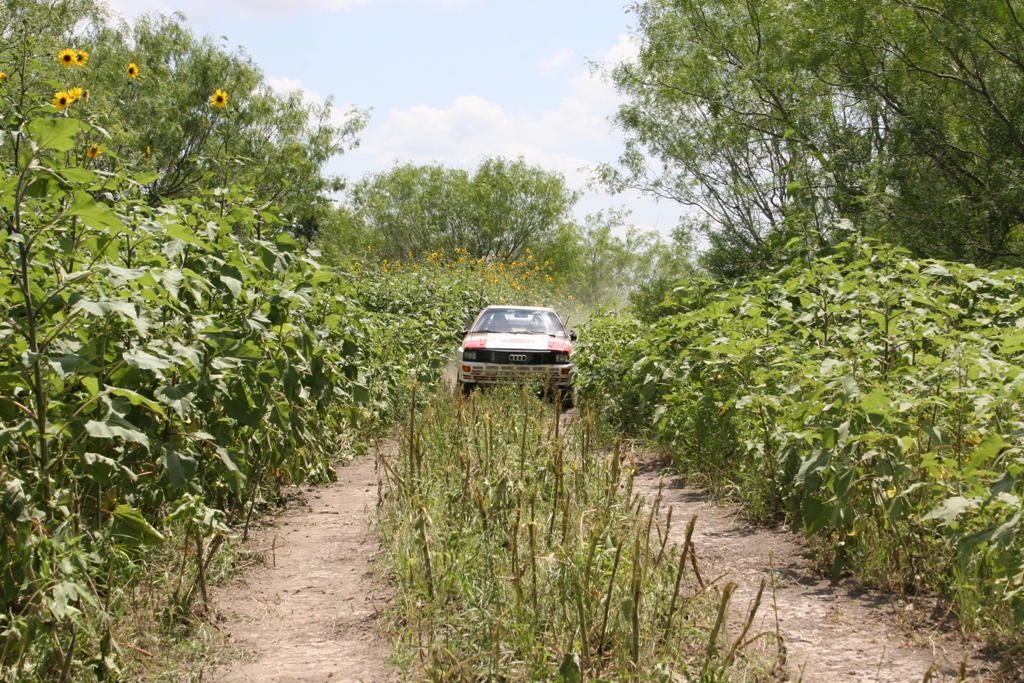 Tearing through the safari stage.
Here is the car after all is said and done. Front grill dis-repaired. Bumper scratched. Left rear shock is blown out, but repairable.
Passenger side mirror is bent.