I just received this 10V magnesium five cylinder audisport intake manifold from Waldemar. This piece is really interesting in many ways and I want to showcase some of the more interesting things about it and how it plays a part in the development of the 10V motor which did so well in World Rally Competition.
The first notable thing is that this is 100% cast magnesium and the entire thing weights only 7 lbs and 10 ounces. That is less than a gallon of water.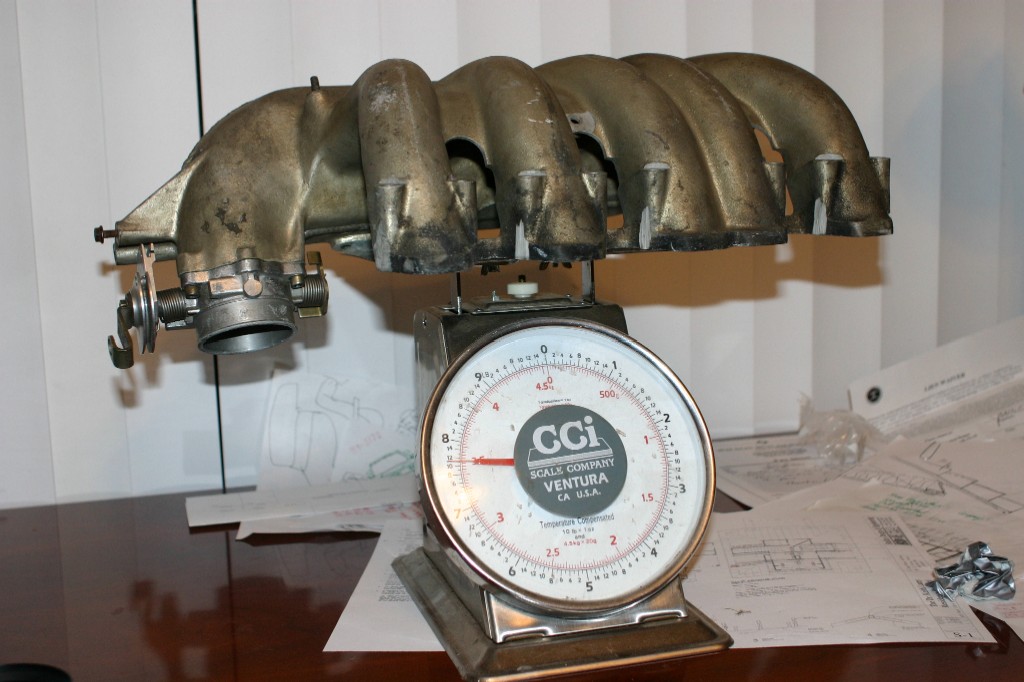 I was pleased to see the threaded mounting holes for two pressure taps and the air temperature sensor which is between the two taps. The throttle body is a surprisingly small unit.
the inside of the runners are very smooth.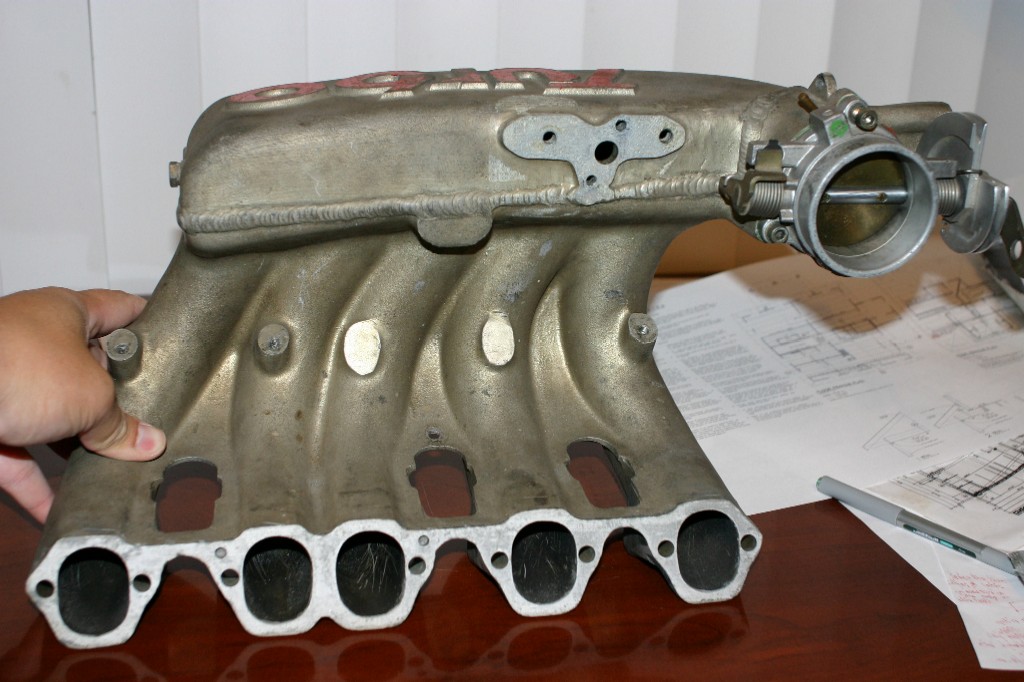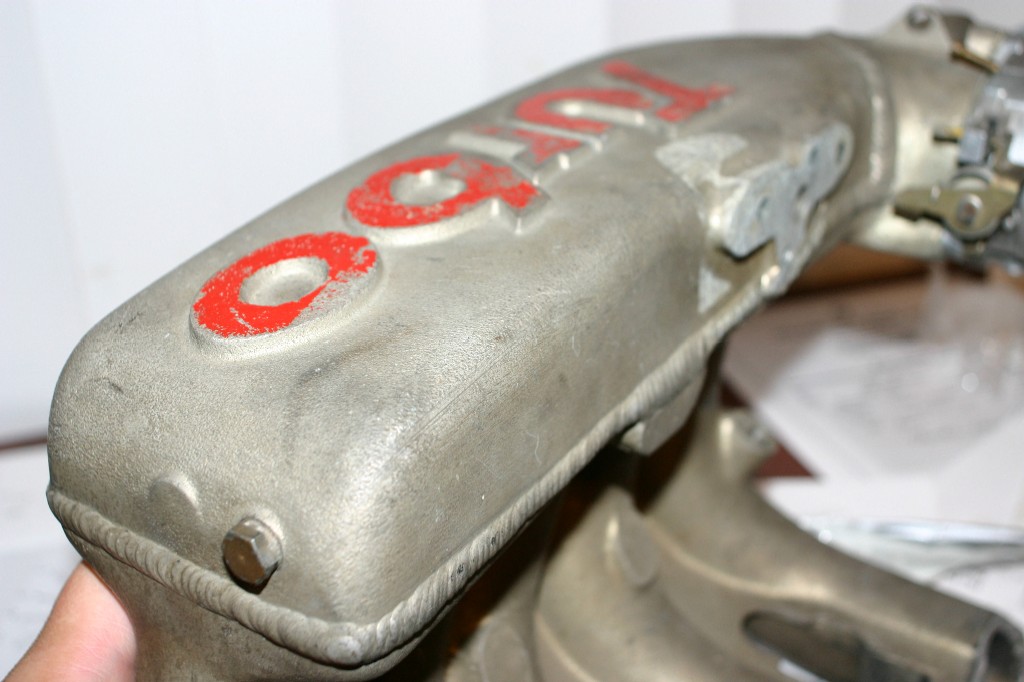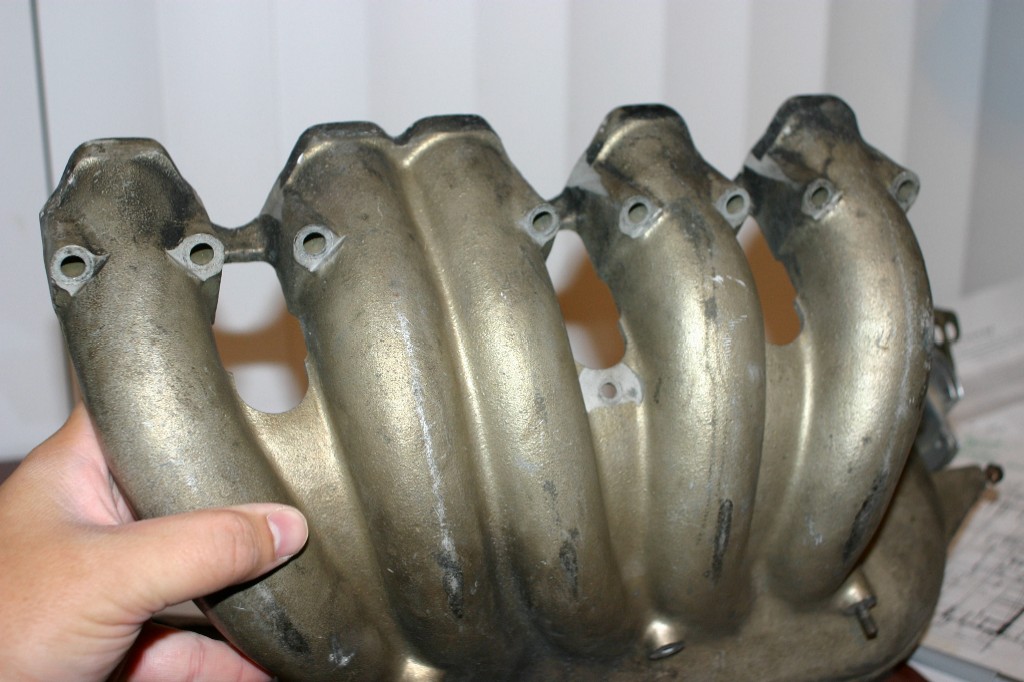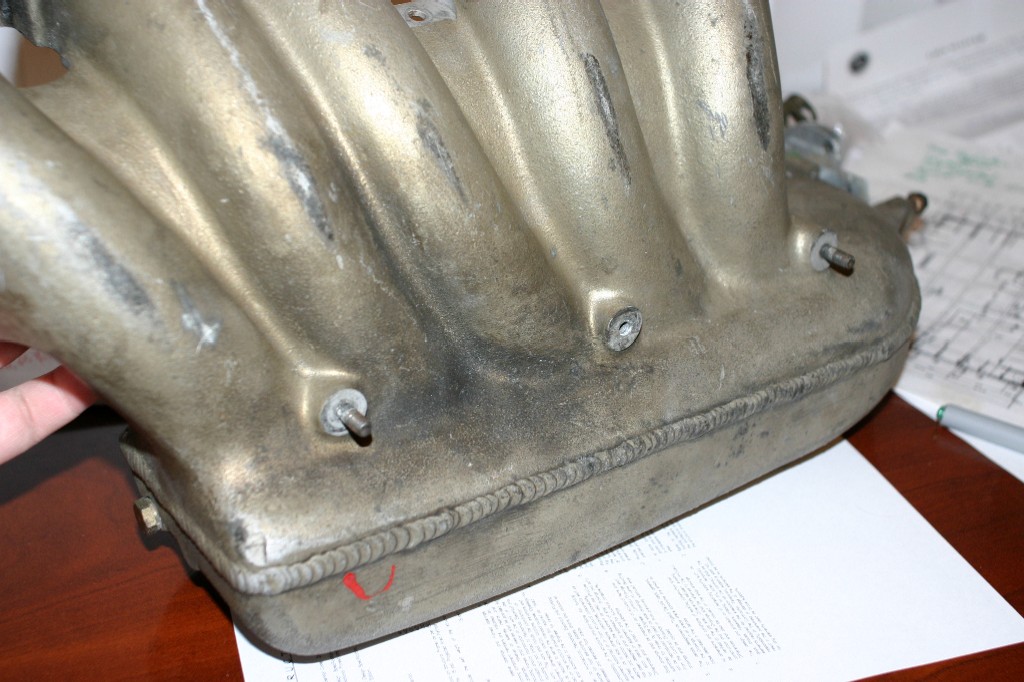 The mysterious throttle body with what looks like attachments for 3 cables. Without an airplate the air metering of the Pierburg CIS system must have been accomplished by using a pair of throttle cables which actuated the plunger in the Pierburg fuel distributor. Both linked one would open while the other closed; operating much like an airplane control linkage. With this the Fuel distributor was mounted behind the firewall on the driver's side in line with these cables.
The two counter-acting linkage arms.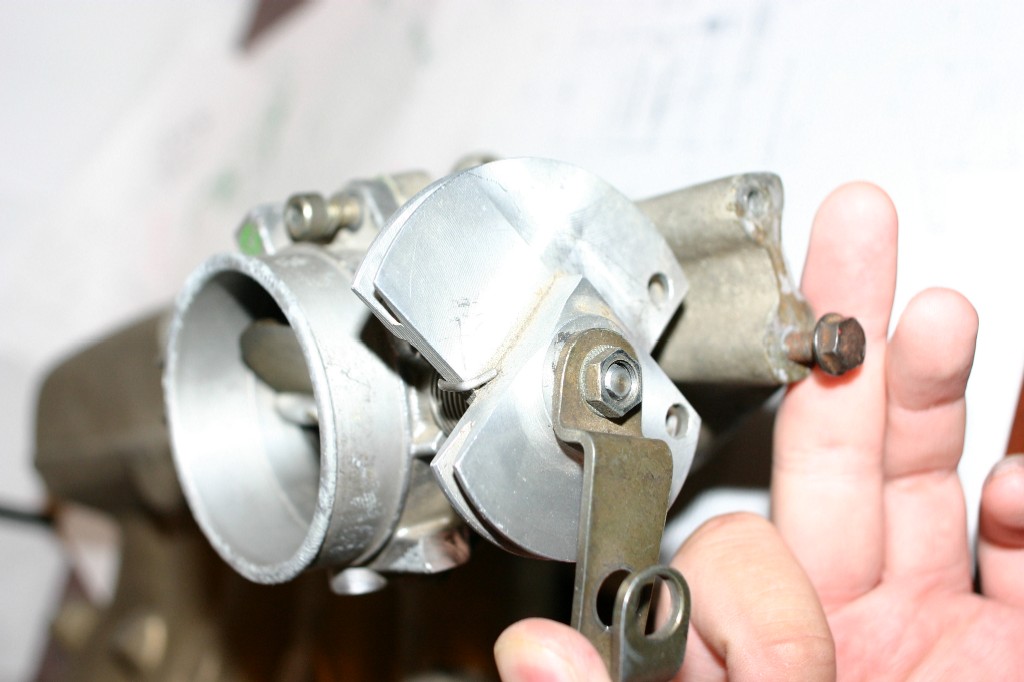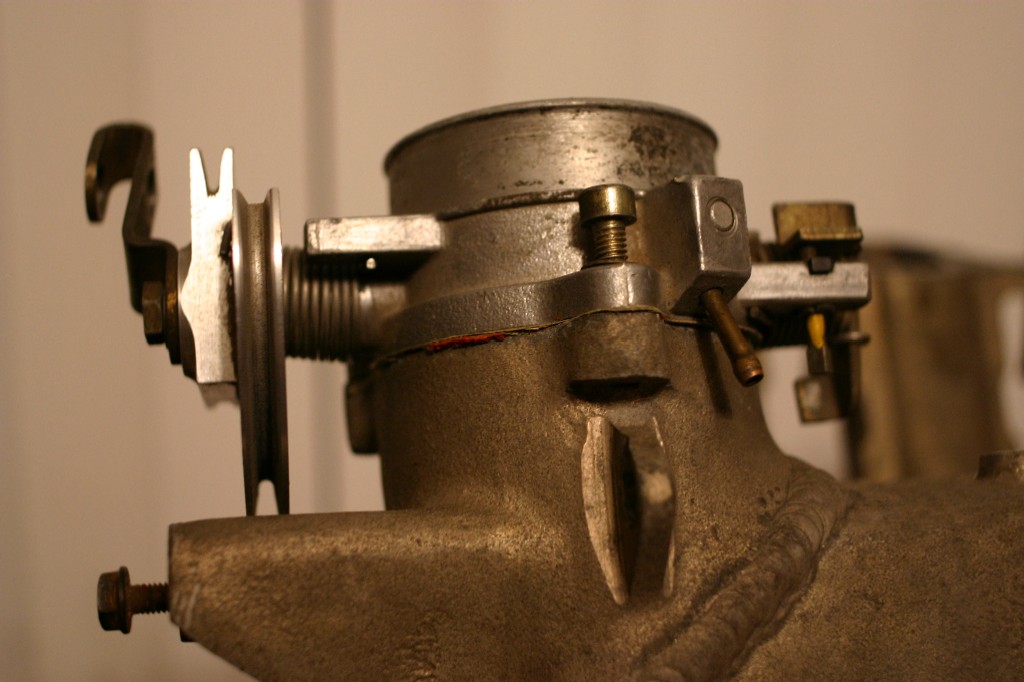 Note the CIS fueling lines and the two throttle cables running to the Pierburg CIS fuel distributor.