Achtung!
Texas VW/Audi Drivers
VW/Audi State Wide Meet & Driving School
Nov. 14 & 15, 2004 at Motorsport Ranch
The 2nd Annual VW/Audi State Wide Meet is taking it to the track. To be more specific Motorsports Ranch. Which is located in Cresson Texas, between Fort Worth and Granbury.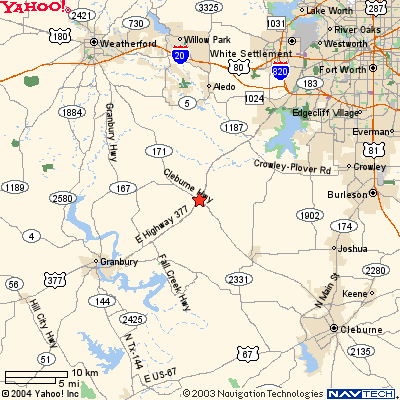 This event will be a VW/Audi showcase old to new…come and join us for all the festivities:
Sunday Nov. 14 VW/Audi Meet and Greet Car Show at Motorsport Ranch starts at 3:00 PM organized by James Bufkin.
Sunday 7:00 PM On-Site dinner and driver's meeting at Motorsport Ranch Club House 2nd floor hosted by local Audi Dealer.
Monday Driving Event Out Line.
7:30 AM Gates Open
8:30 AM Instructors and Driver's Meeting
9:00 AM Track Goes Hot and Class Room sessions begin
12:00 PM Lunch Break Parade Laps for all drivers and there guest also dealer show case.
5:00 Pm Track Goes Cold.
Thru out the day you will have 5 track sessions with classroom sessions mixed in-between where needed.
Detailed information:
The Motorsport Ranch is a 304-acre facility located 14 miles South of Fort Worth, Texas on Highway 377. The road race circuit is 1.7 miles long, is 40 feet wide, has 11 turns, off camber turns, elevation changes, and is designed to be run either clockwise or counter-clockwise.
Track Event Organized and Hosted by The Driver's Edge owned by Rick Schwalenberg the proud owner of an original 1983 Audi Turbo Quattro Coupe.
They'll have a full staff of in-car instructors on hand and provide classroom sessions and an intense learning experience for all drivers.
The Driver's Edge has been organizing high profile, high-performance driving events through out Texas since 1995. The events, offered by The Driver's Edge, attract a diverse group, ranging from the novice who is new to the track, to the seasoned veteran, seeking generous time behind the wheel, while perfecting their skills on the track.
The Driver's Edge has developed a huge following from many auto enthusiast, and car clubs in the region with their seamless organization and professionalism.
The Driver's Edge events are presented in a fun and challenging way, with the most important element being safety. Our passion to teach performance driving is what keeps the customers coming back for more. Our goal is for everything drivers learn here to translate into better, and ultimately, safer driving everywhere---on the street and the track. God has truly blessed us with The Driver's Edge." The Driver's Edge
For the Family members who are not VOLKSWAGEN or AUDI Freaks; Granbury has a lot to offer, from it's historical district to dinosaur valley state park.
www.granburytx.com or www.granbury-tx.com
Proposed Outline of Track Event, Costs and Notes:
Cost for non-participating guest: $15.00
Children $5.00
Cost for Track event participation:
Note: we must have a minimum of 40 drivers for this event to happen.
40 Drivers $180/driver
If we have over 50 Drivers cost goes down to $155/driver
3 run levels of groups: Possible 4th run group. Touring non helmet reduced speeds.
Grp 1: Novice (first time on track we'll take you by the hand and go at your pace)
Grp 2: Intermediate (has been to track event or two…)
Grp 3: seasoned driver has been to several Driver's Edge track events.
5 run sessions per group. (each session 20 – 25 minutes on track)
Need Dealer sponsor ship for water and dinner and lunch.
Possible dealer intro program and guest rides.
Here are some in-car Videos of MSR Courtesy of Frankie. You will need the 3IVX Codec to watch these videos.
Rick Schwalenberg making it look good for the Camera! 55 Meg File 6 minute video
One around MSR Lap with Frankie's B5 S4 Avant 15 meg file 1:30 second video