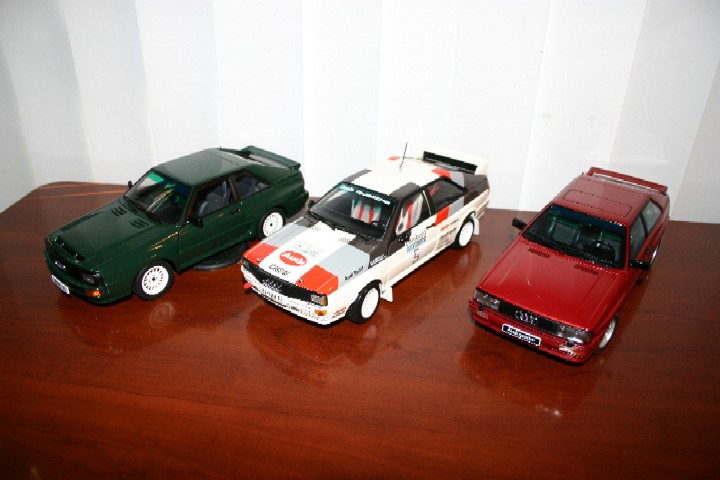 I bought some Die-cast model cars and figured I'm do a quick comparison to show what to expect from each one. They are all Quattros obviously.
The first is a green Sport Quattro from AutoArt, the 2nd is a SunStar Rally Car and the 3rd is a 1988 Urquattro.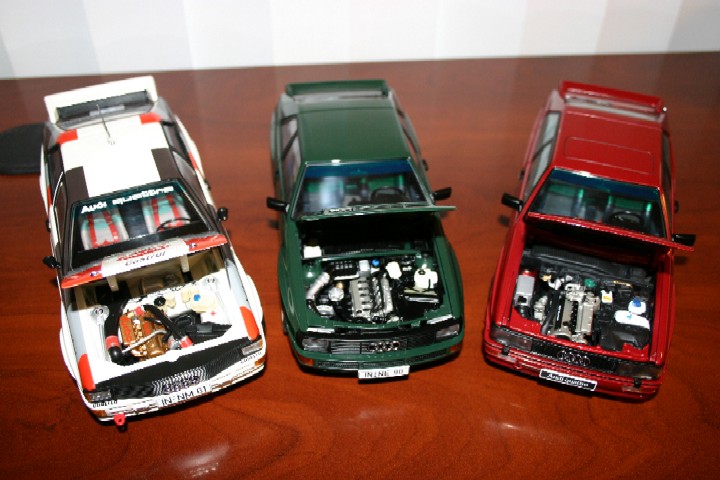 Detail in the cars varies. The Sunstar is good because its the only diecast of a 10V rally car, but it lacks the detail of the AudiArt models.
The Engine detail in the Sunstar is okay, but could be ALOT better when compared to the detail in the AutoArt models.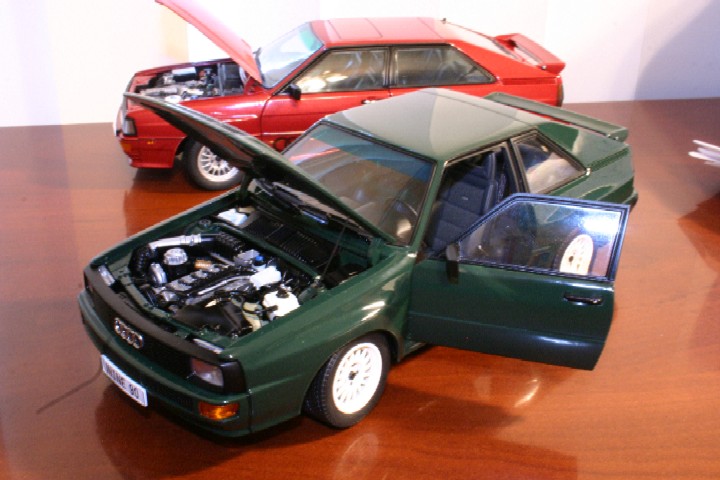 The detail on the Auto Art models is impeccable. The Wheels have individually recognizable lugs as well as rotors and calipers behind those wheels.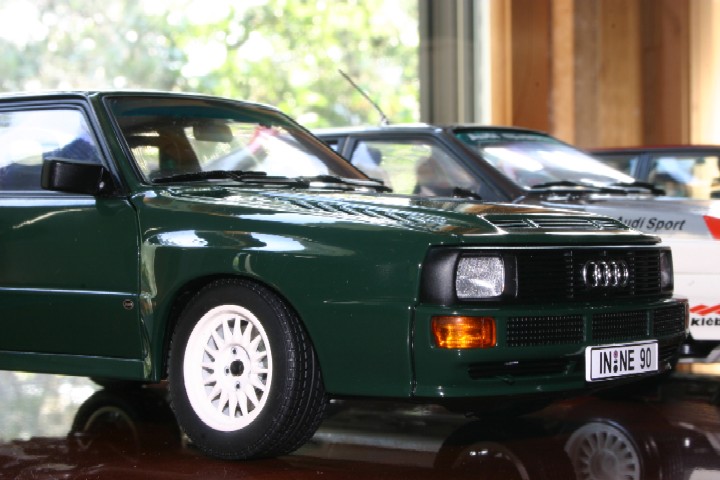 The Motor inside the Sport Quattro. Wow! Tremendous Detail. Each individual spark line. The detail carries over to the undercarriage too!